Calling Okehampton residents of all ages!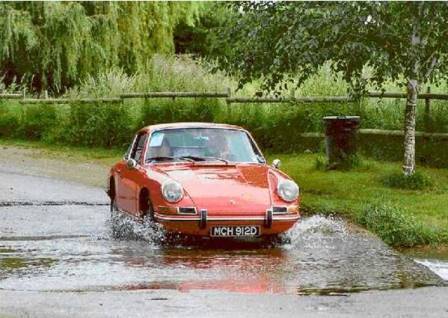 We have a special request for you. There's an exciting event coming up on May 18th 2019 in the afternoon, and it could involve YOU.
See this article
about the upcoming Victory Grand Tour Cape to Cape fundraising car rally which will be tracking The Trafalgar Way in reverse and calling into Okehampton as they go. The cars will have driven all the way from
Cape Trafalgar in Southern Spain
, crossing by ferry from Bilbao to Portsmouth. Between 40 and 50 classic cars will be coming to Okehampton along the High Street from the west and calling into Simmons Park during the afternoon. We would love Okey townspeople to cheer the vehicles through the town centre and to come along and see the cars close up, pick up information and have their photos taken with (or inside!) the vehicles. There will be special Trafalgar Way flags on hand for you to to wave to cheer the cars along.
A souvenir of Okehampton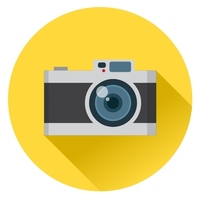 What's missing from our preparations is our special Okehampton checkpoint souvenir for the participants. We've thought of something the drivers would love: we are going to make up some 'Postcards from Okehampton' featuring your artwork! All we need is your original design (A4 or A5 - postcards will be printed at A5 size) which can be:
drawn or painted by hand (and scanned or photographed), or
a photograph, or
a digital design incorporating graphics, photos and/or hand-drawn images
Your design can include text as well as images, or just an image by itself. It can be portrait (upright) or landscape (lengthways) in orientation. Our only request is that it should showcase some aspect of Okehampton that works well as a postcard souvenir!
We can accept files which are .jpg, .png or .pdf and they should be no larger than 10MB. The closing date for entries is May 10th 2019.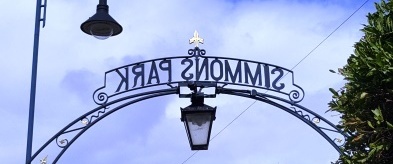 Terms and Conditions
The postcard design appeal is promoted by Albert Bycroft Ltd on behalf of The 1805 Club, a charity registered in England and Wales (No 1071871) ["The Trafalgar Way" or "Us"/"We"].
Entry is free.
All entries are to be made via the Okehampton postcard uploader at http://bit.ly/OkeyPostcard before midnight on Friday May 10th 2019.
Entrants may be any age and resident anywhere in the UK, but precedence in judging will be given to residents of Okehampton, Devon, UK.
Entries will be judged by representatives of The Trafalgar Way.
The judges will pick between one and four winning designs to turn into printed glossy A5 postcards to hand to the competitors on May 18th.
There is no cash or other prize for having a design selected.
Artwork for entries must be original and must not include content which you do not have the rights to use and share.
Artwork featuring photographs of identifiable individuals must include their written permission.
By entering their artwork for this competition, entrants grant their permission for their copyright in their work to be licensed for free and forever by The Trafalgar Way, including for commercial use.
Artists' copyright will be asserted on the postcard itself.
Entrants give their permission to be named publicly on The Trafalgar Way website if their design is chosen and for their name and design to be publicised on social media and in local press and media.
The postcard design may be used after 18th May 2019 as a commercial design for sale by local vendors to raise funds for The Trafalgar Way.
The Trafalgar Way's decision on which design(s) to use is final.
The promoter may be contacted at info@thetrafalgarway.org or via the form on this website.
Vintage vector created by freepik - www.freepik.com