We were struck by this unmade lane, thinking how similar it must have been to country roads in Surrey in the time of Austen and Lapenotiere.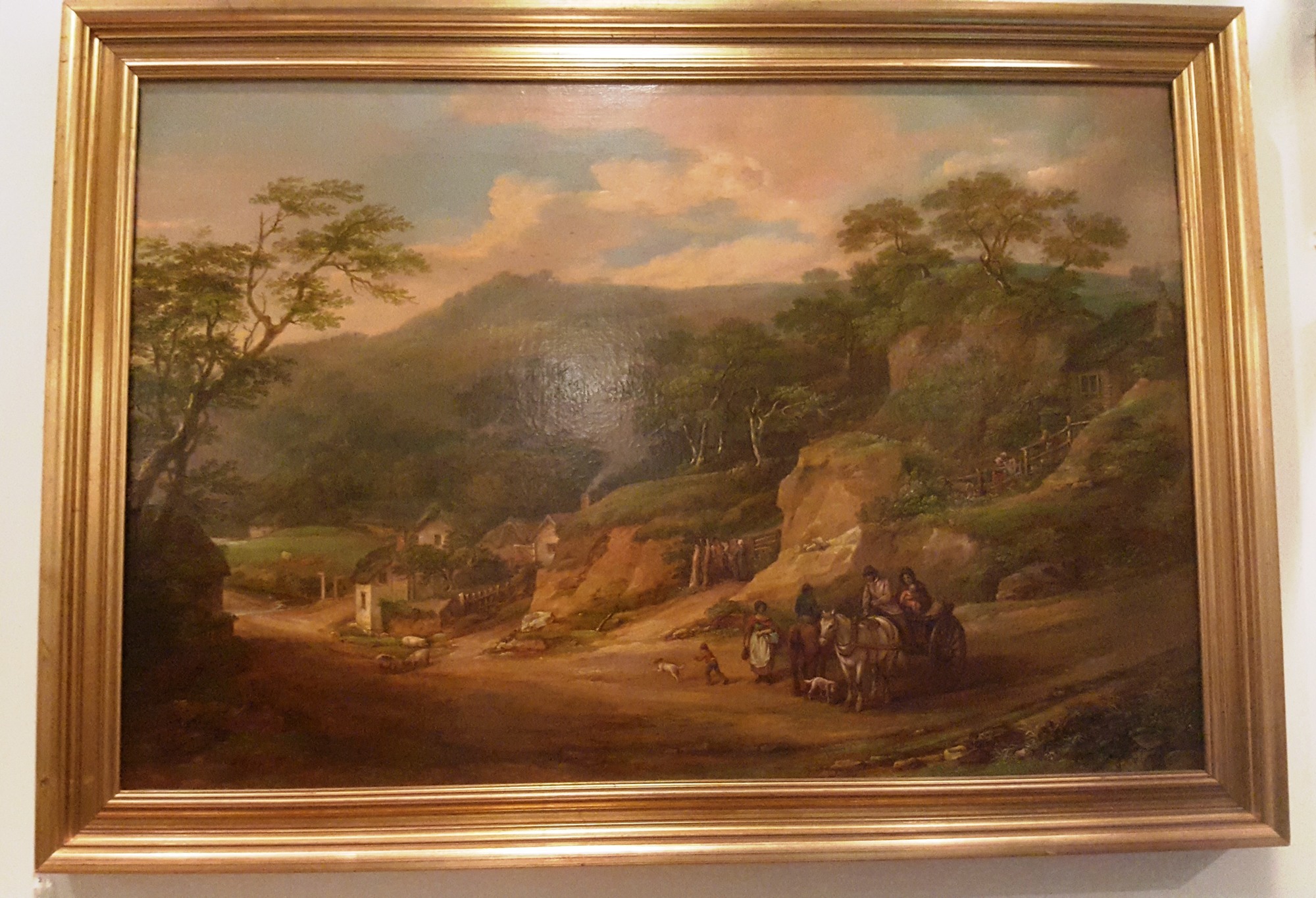 Robert Leakey's 19th century view of Nadderwater, Devon
Painted within two decades of when Lapenotiere rode through Nadderwater on his approach to Exeter. This painting hangs in the Royal Albert Museum in Exeter.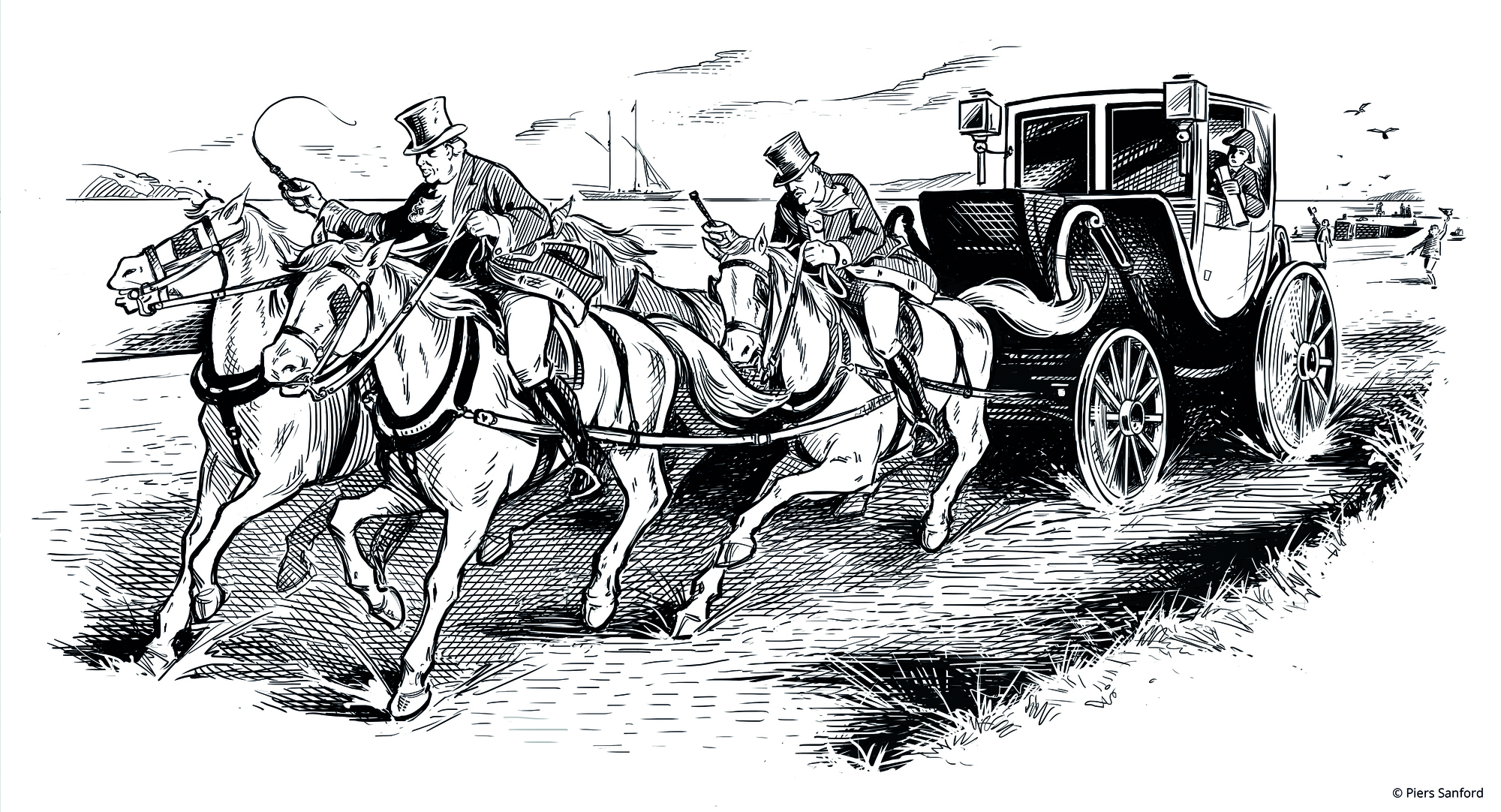 We commissioned this impression of Lapenotiere leaving Falmouth in a post-chasie pulled by four horses. How good are you at drawing horses? Give it a go! Image © Piers Sanford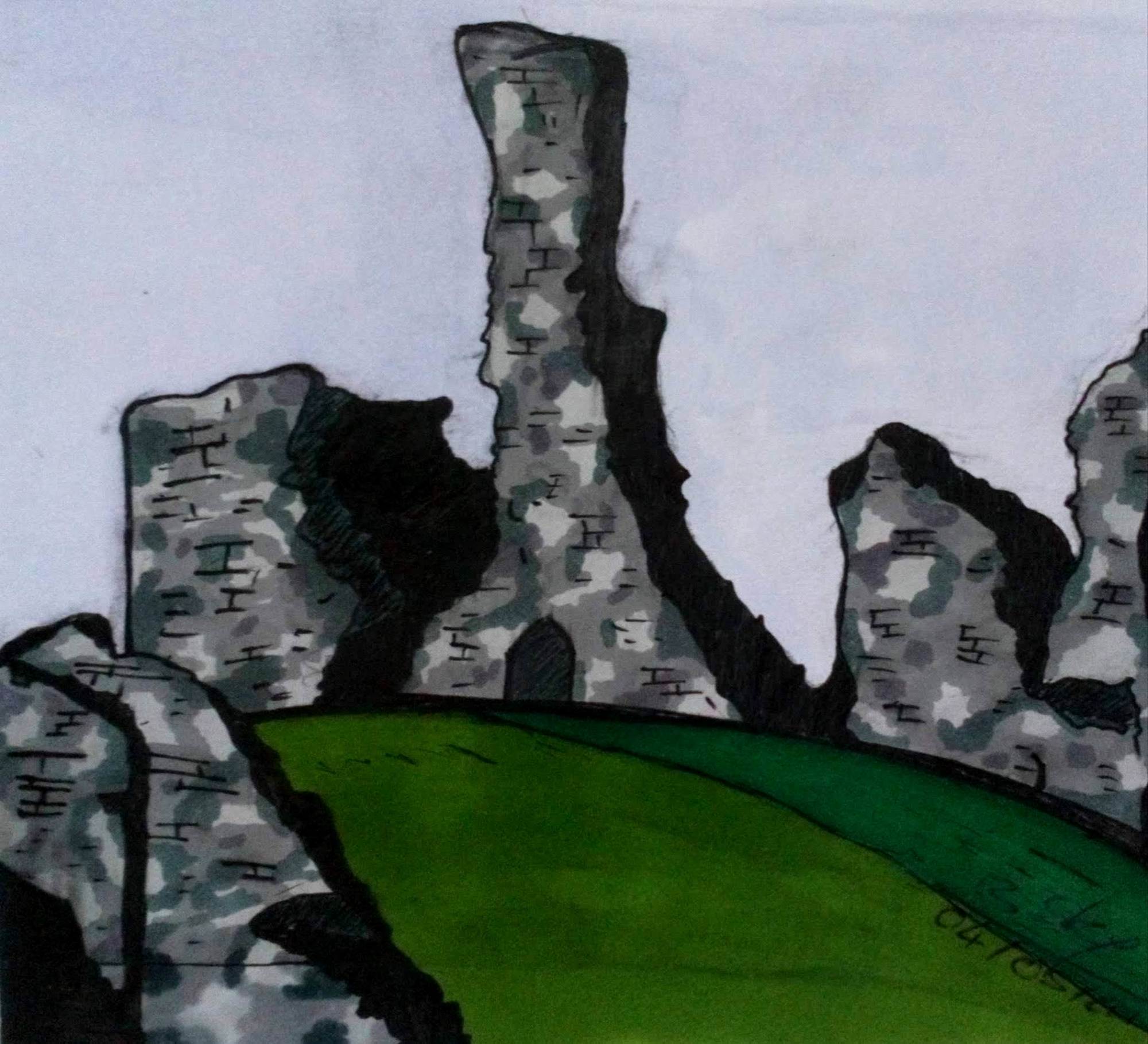 Okehampton castle by Jack Bisby
A winning submission for our Okehampton postcards competition in 2019, Jack's picture was included on postcards handed out to contestants in the Cape to Cape Rally.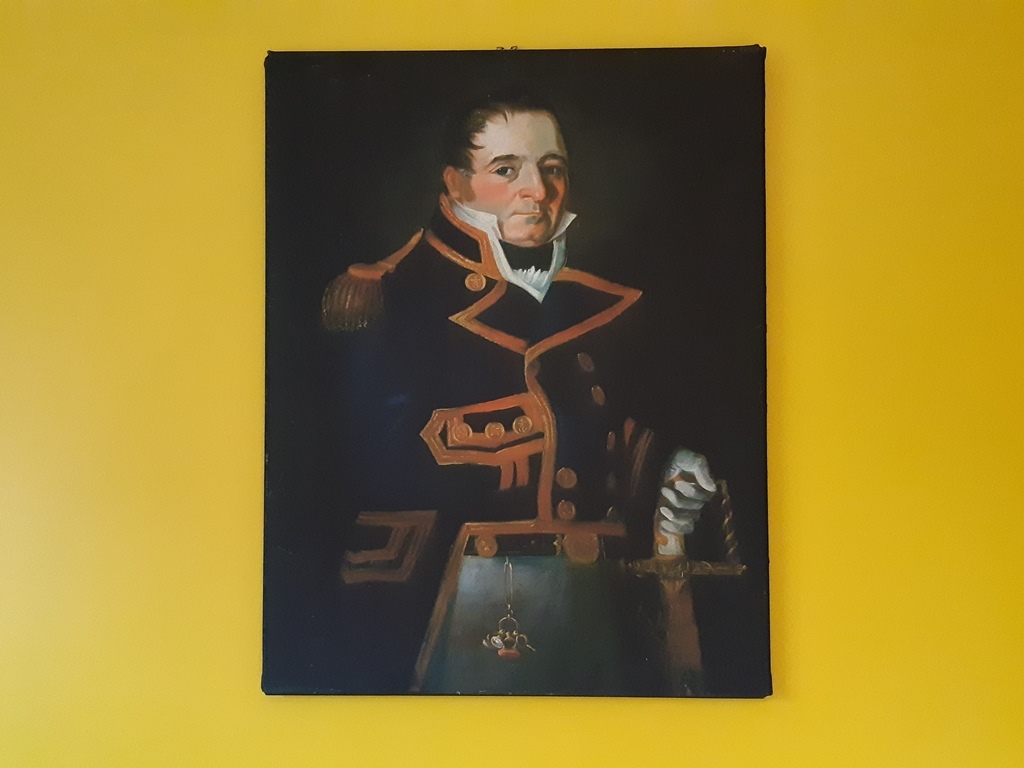 This is a copy of a rather dodgy 19th century portrait of Lt Lapenotiere, commissioned for the 2005 inauguration of The Trafalgar Way, from an original belonging to the National Maritime Museum in Greenwich.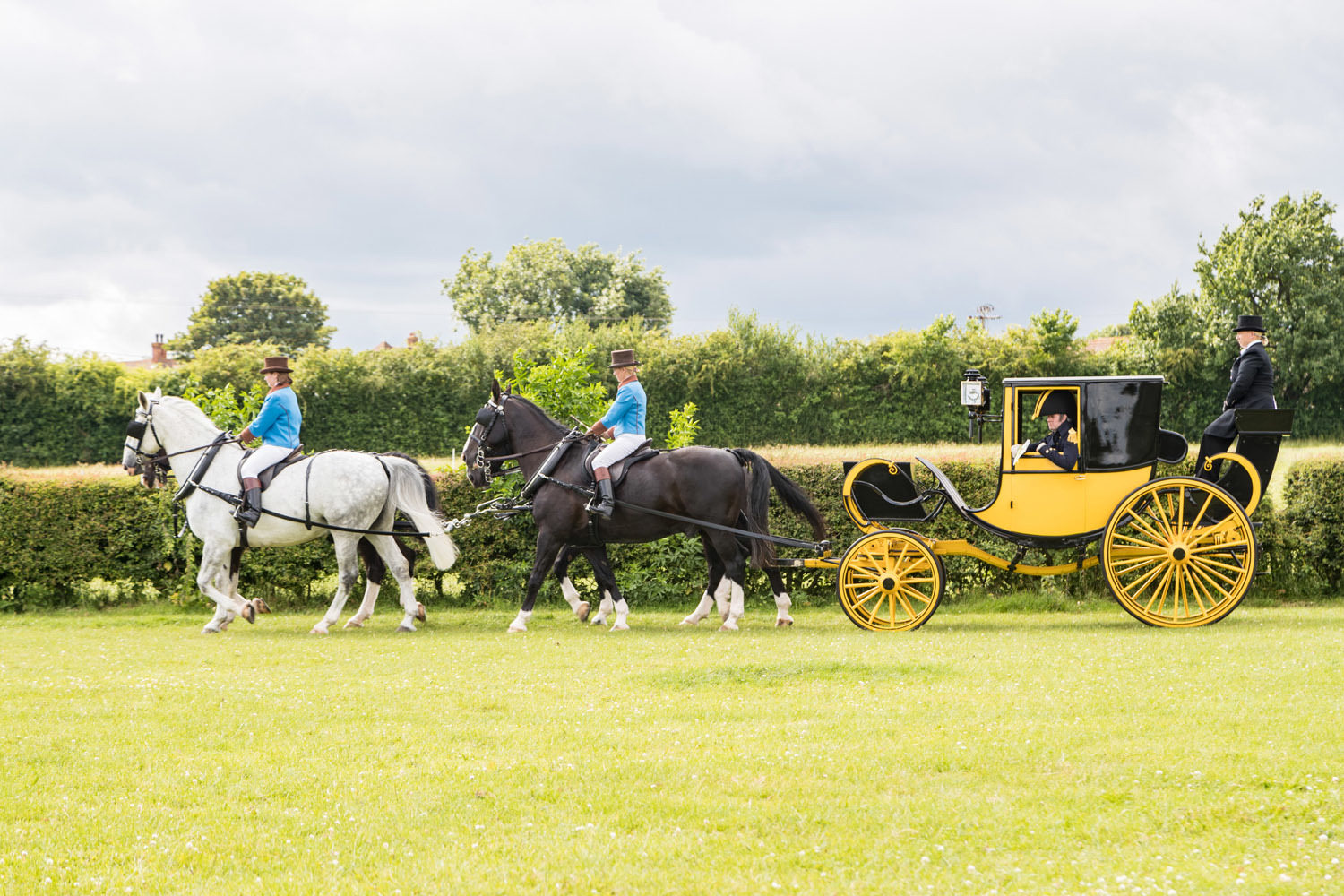 A replica of the carriages Lapenotiere would have taken in succession on his land journey to London. There's no driver on the carriage itself, just riders on the 2 nearside horses. A fast way to travel back then, in relative comfort.
Museum of Dartmoor Life, a sketch by Amanda Jones
We used this lovely little sketch by Amanda to make a postcard for the Cape to Cape classic Car Rally participants in 2019. Love the detail!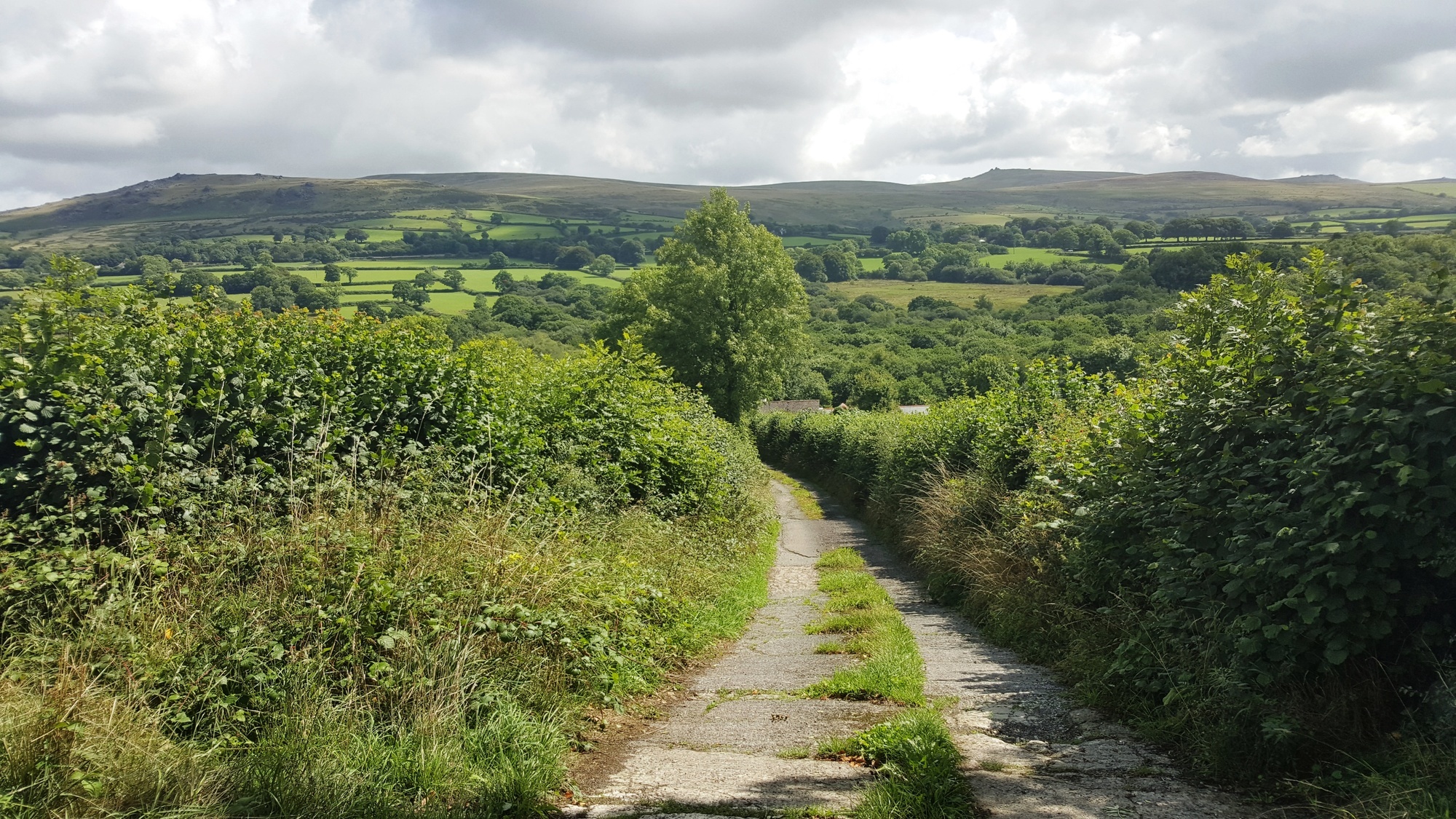 A little track leading off towards the hills of Dartmoor caught our eye as we drove along The Trafalgar Way. A scene like this could make the good basis of a painted landscape for our competition.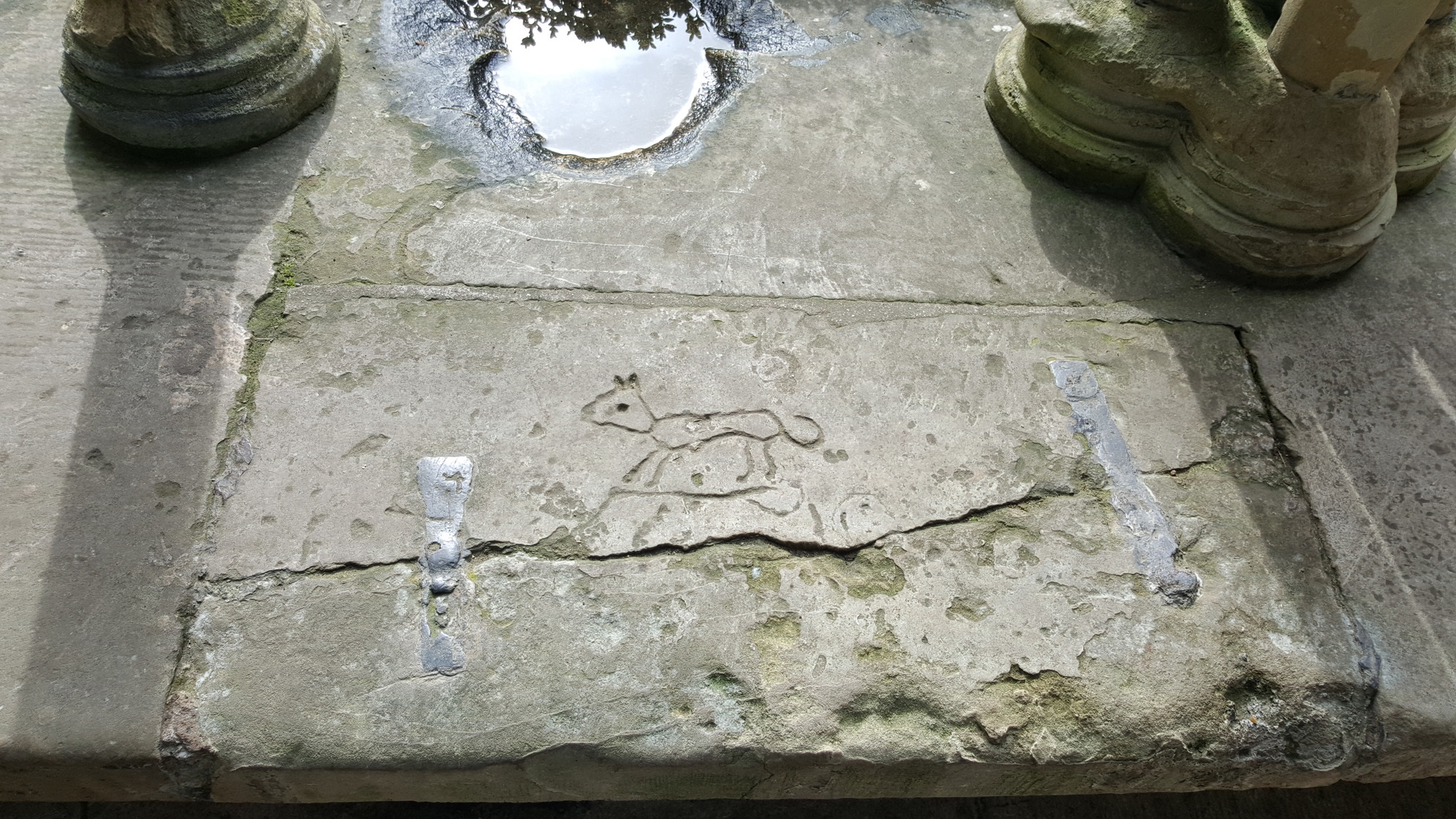 Medieval graffiti in Salisbury Cathedral
This lovely little cat figure is actually the work of a medieval graffiti artist, defacing the original stonework of the magnificent Salisbury cathedral. Perhaps you can find some small detail related to the history of a place along The Trafalgar Way, and create a graphical depiction of it for a postcard image?