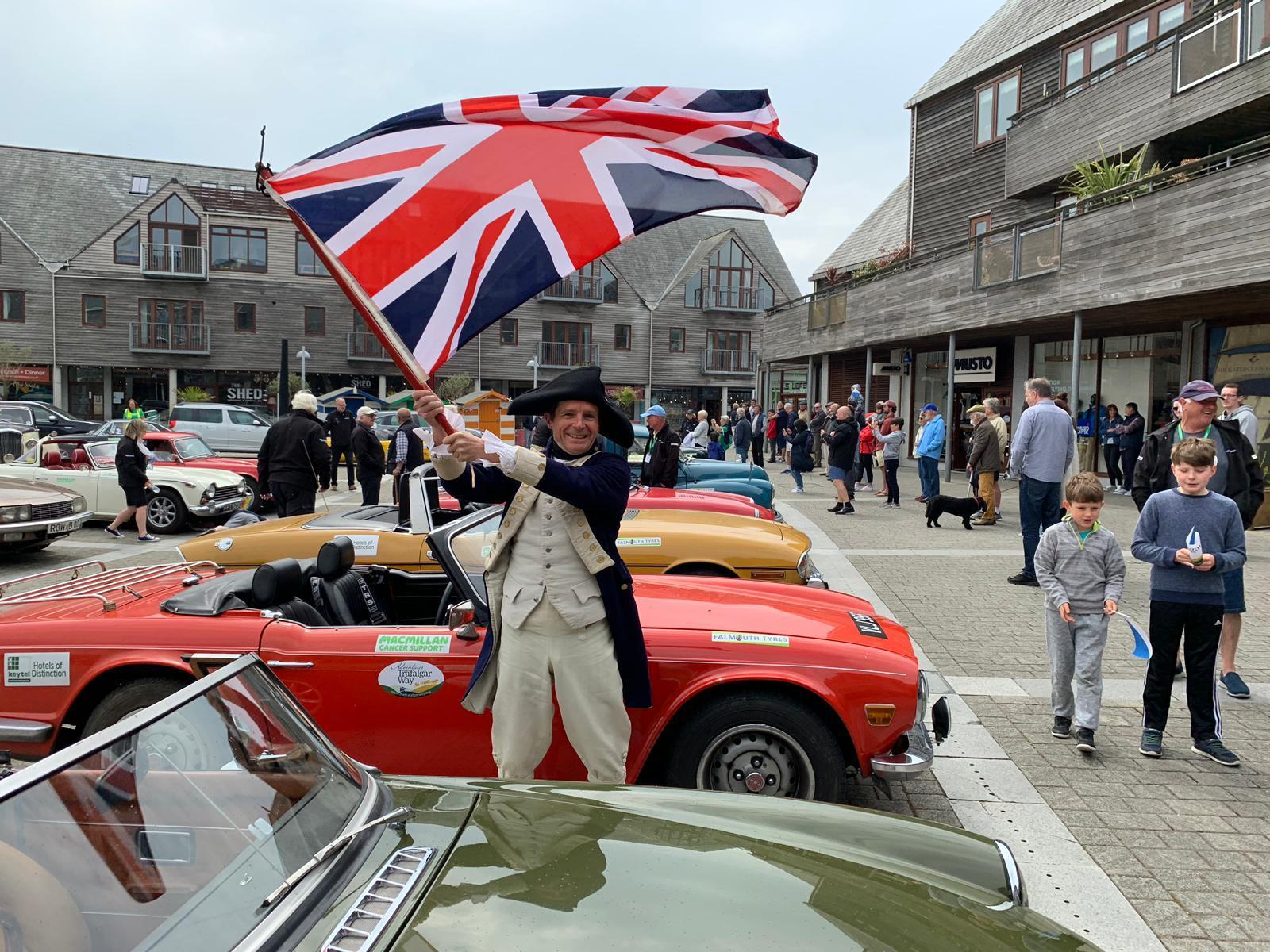 Lapenotiere waves on the rally contestants
Lapenotiere found a Union flag to wave in Events Square, Falmouth, to cheer on the Cape to Cape participants before their final leg to Cape Cornwall. 19/5/2019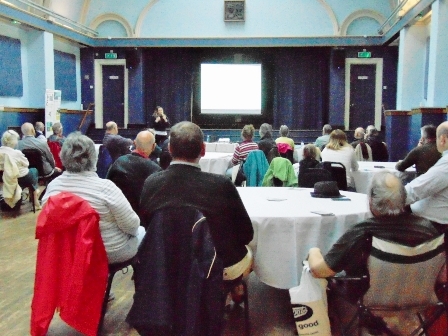 Talk at the Blandford Forum Corn Exchange
Blandford Forum, 17/5/2019 - Kate Jamieson entertains around 50 guests on behalf of the Macmillan Cancer Support fundraising. photo ©Nicci Brown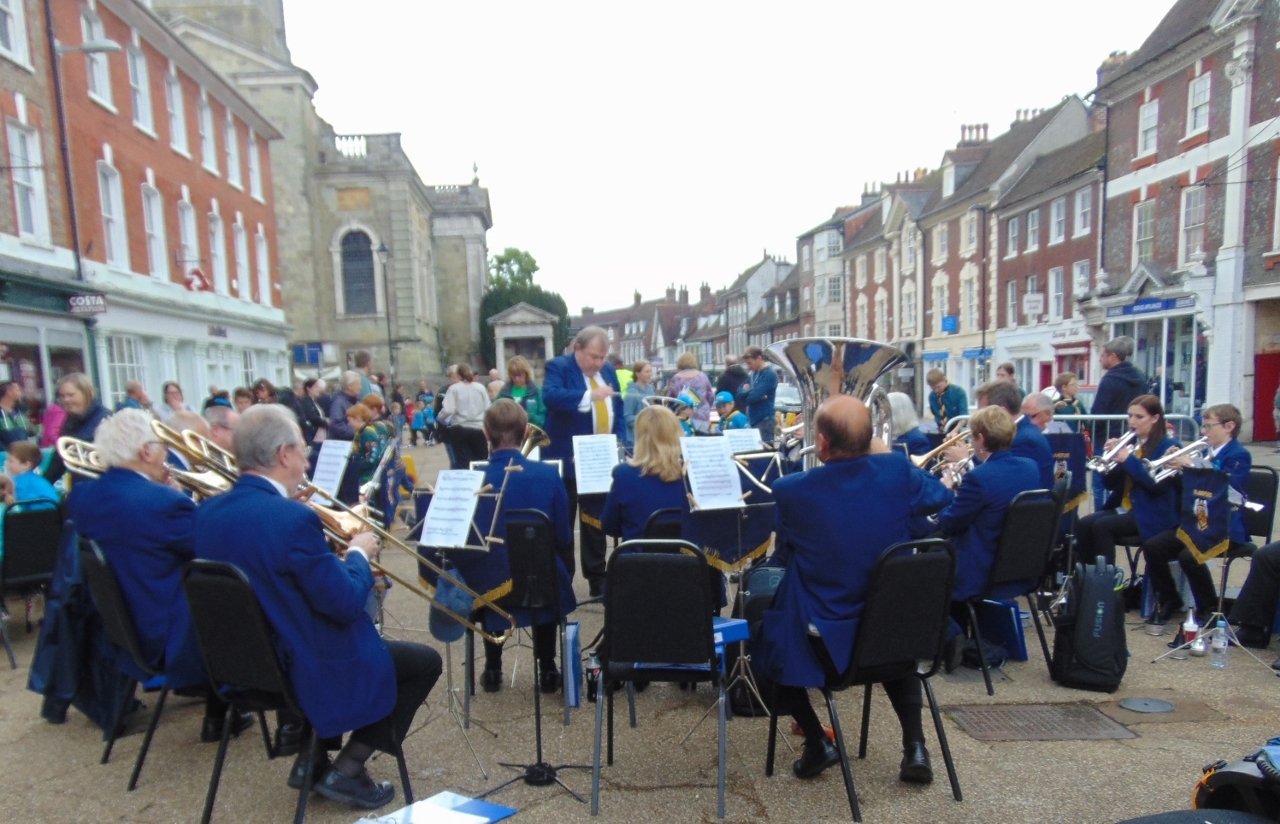 The band in Blandford Market Place
Blandford Forum 18/5/2019 - the Blandford Stour Valley Brass Band lend some musical support to the event. photo © Nicci Brown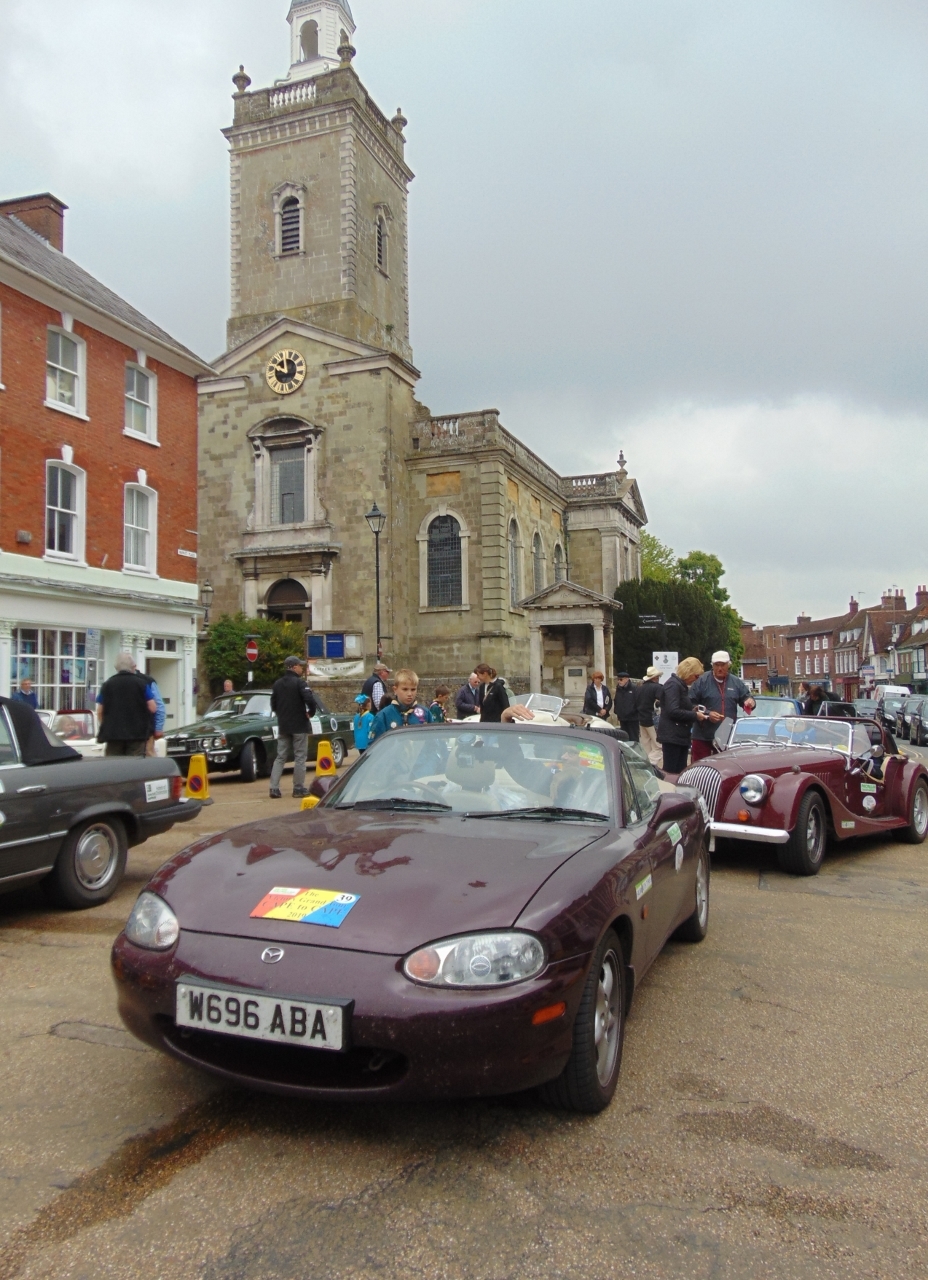 Blandford - the cars arrive
Blandford Forum 18/5/2019 - classic cars arrive in the Market Place to complete their mandatory checkpoint. photo © Nicci Brown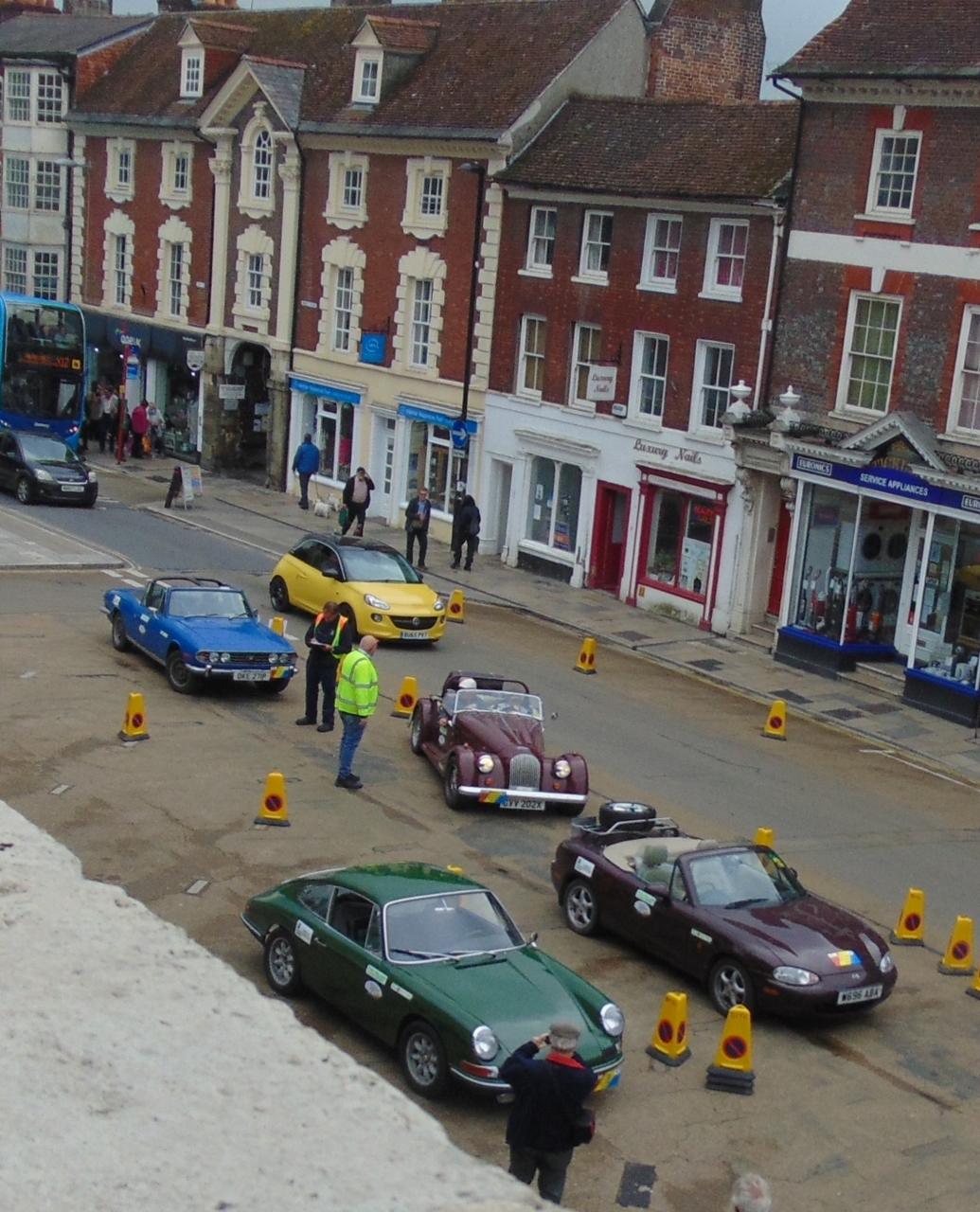 View of the cars in Blandford Forum Market Place
Photo © Nicci Brown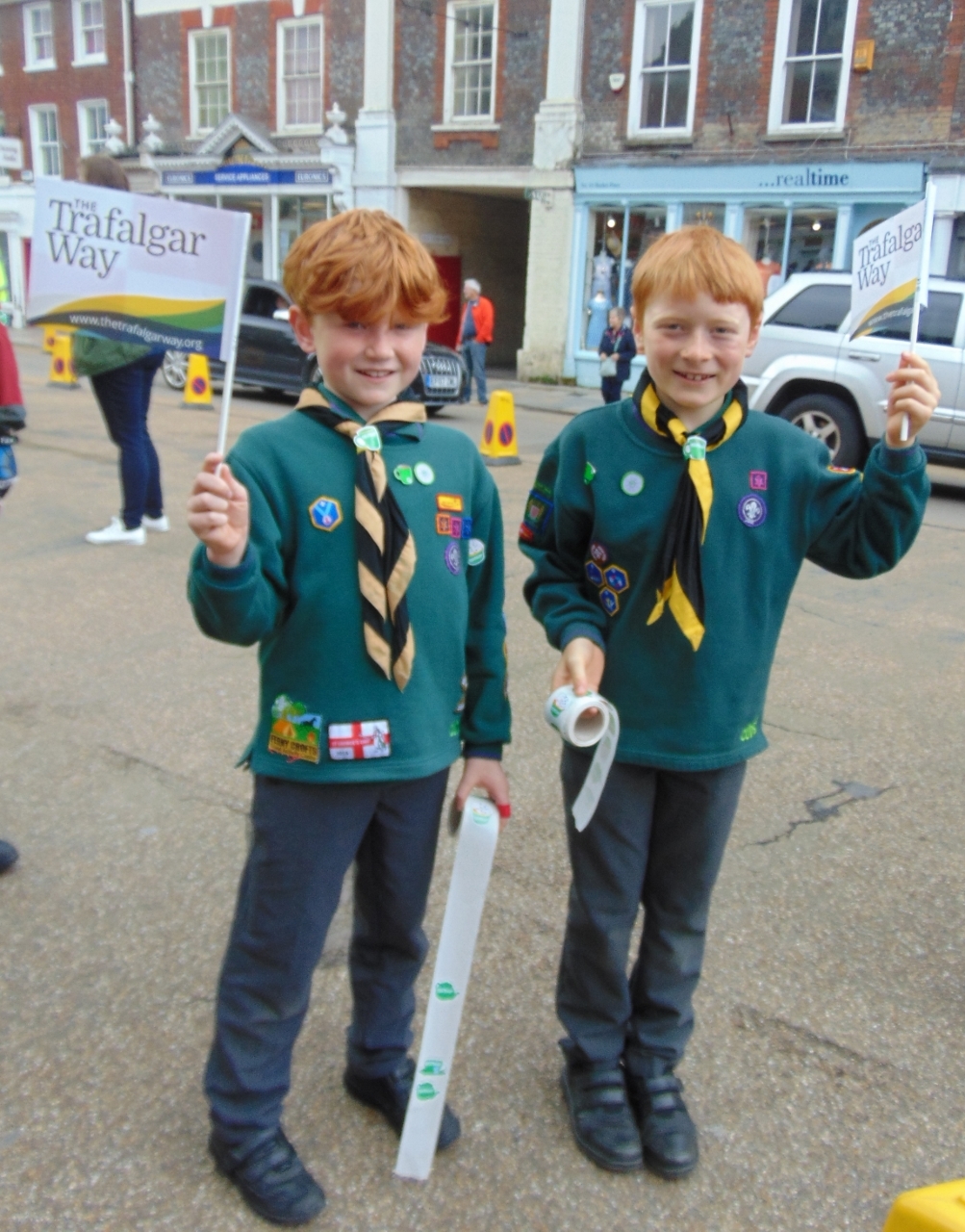 1st Blandford Scouts lend a helping hand
Blandford Forum, 18/5/2019 - scouts came along to support the event and cheer on the drivers. photo © Nicci Brown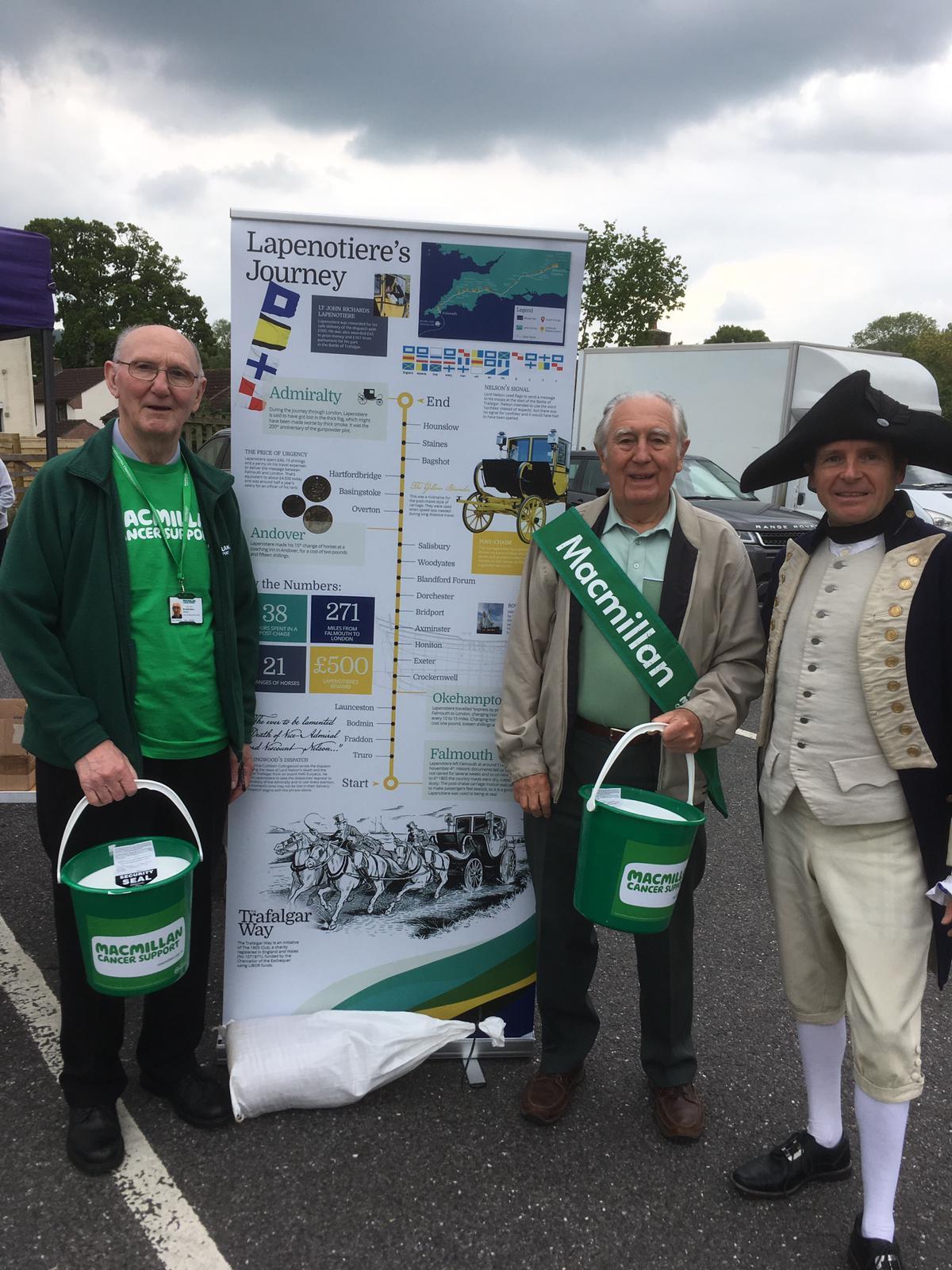 Honiton - raising funds for Macmillan
Volunteer fundraisers for Macmillan Cancer Support at the Honiton checkpoint. 18/5/2019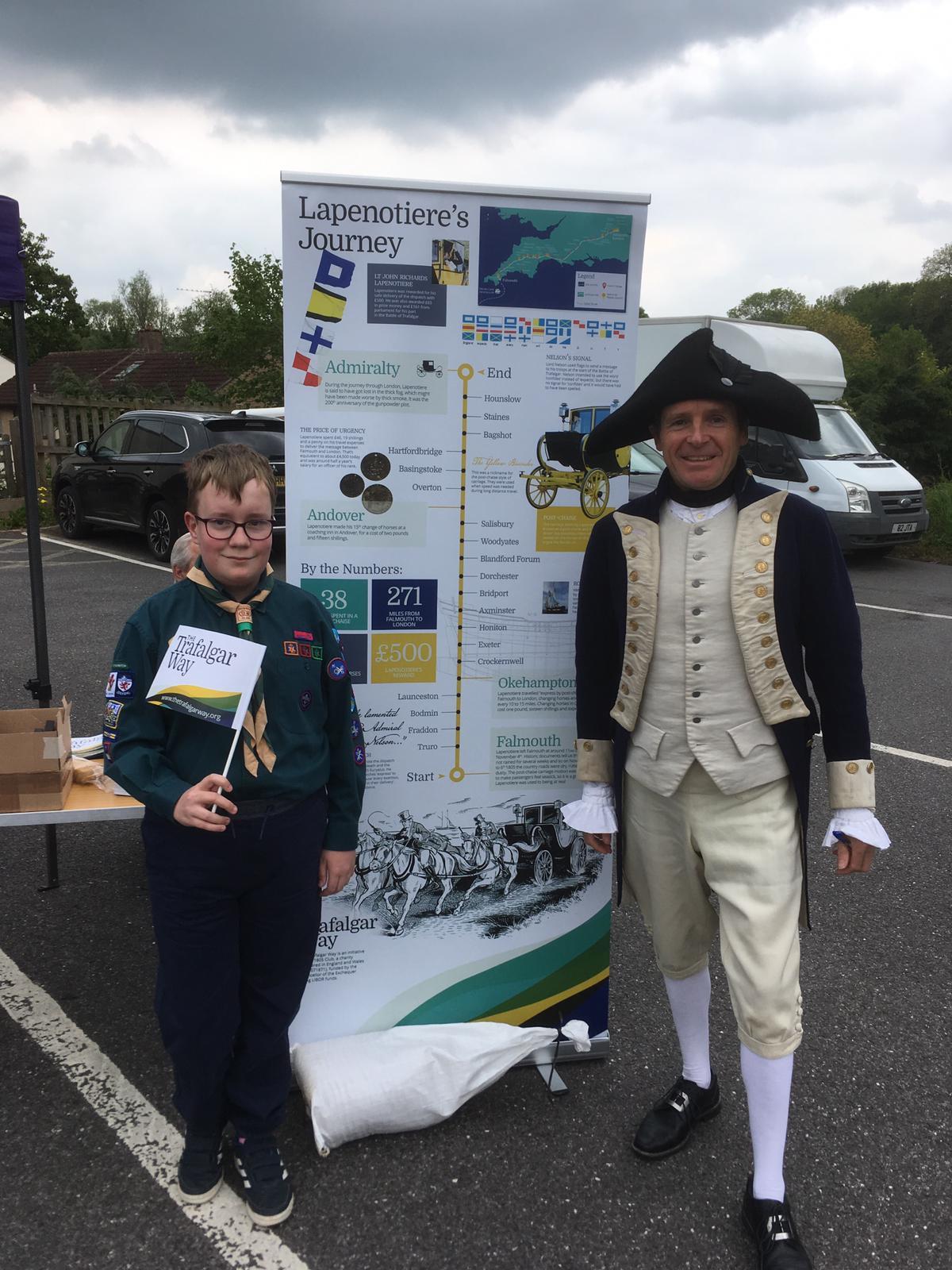 Honiton - the Scouts lent their support
Scouts from Honiton helped design the souvenir medal and were on hand to cheer on the drivers on the day. 18/5/2019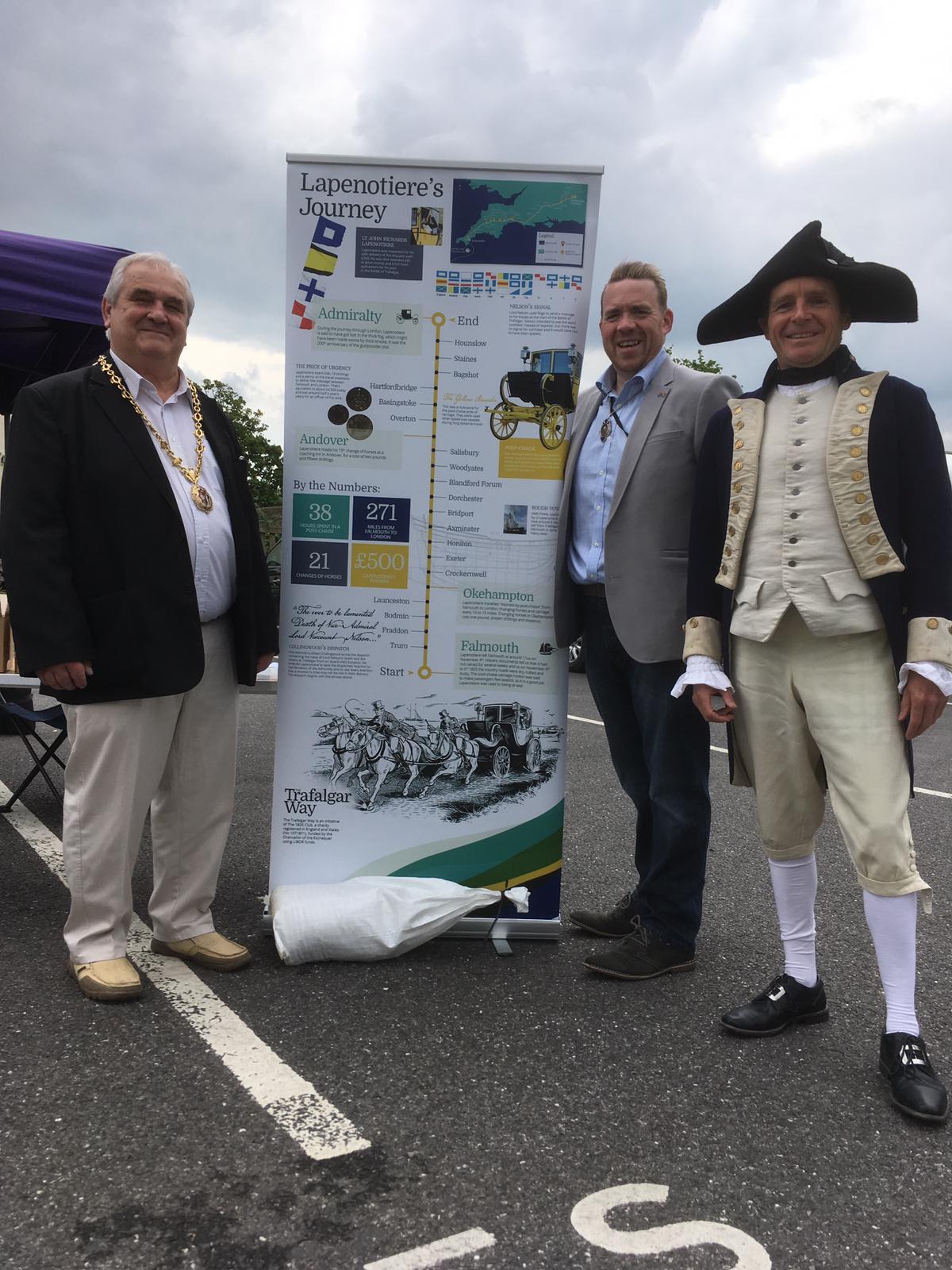 Honiton - the Mayor and Deputy Mayor
Mayor John Zarczynski and Deputy Mayor Duncan Sheridan-Shaw came along to celebrate the passing through Honiton of the Cape to Cape cars. 18/5/2019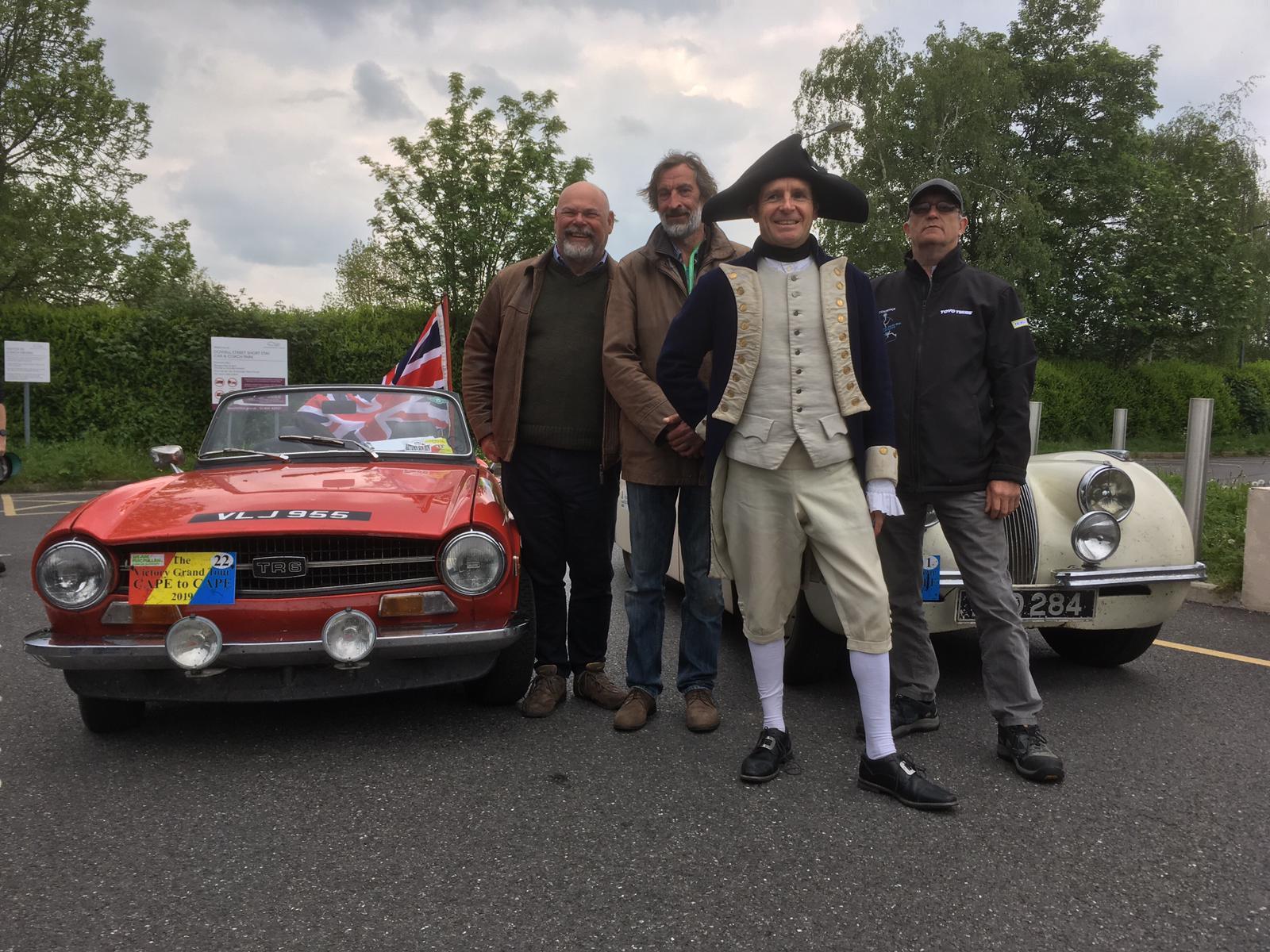 Okehampton - Lapenotiere and Cape to Cape participants
Adam Preston as Lapenotiere stands with Dennis Greenslade, organiser of the Cape to Cape events for Macmillan Cancer Support, and two other rally participants. 18/5/2019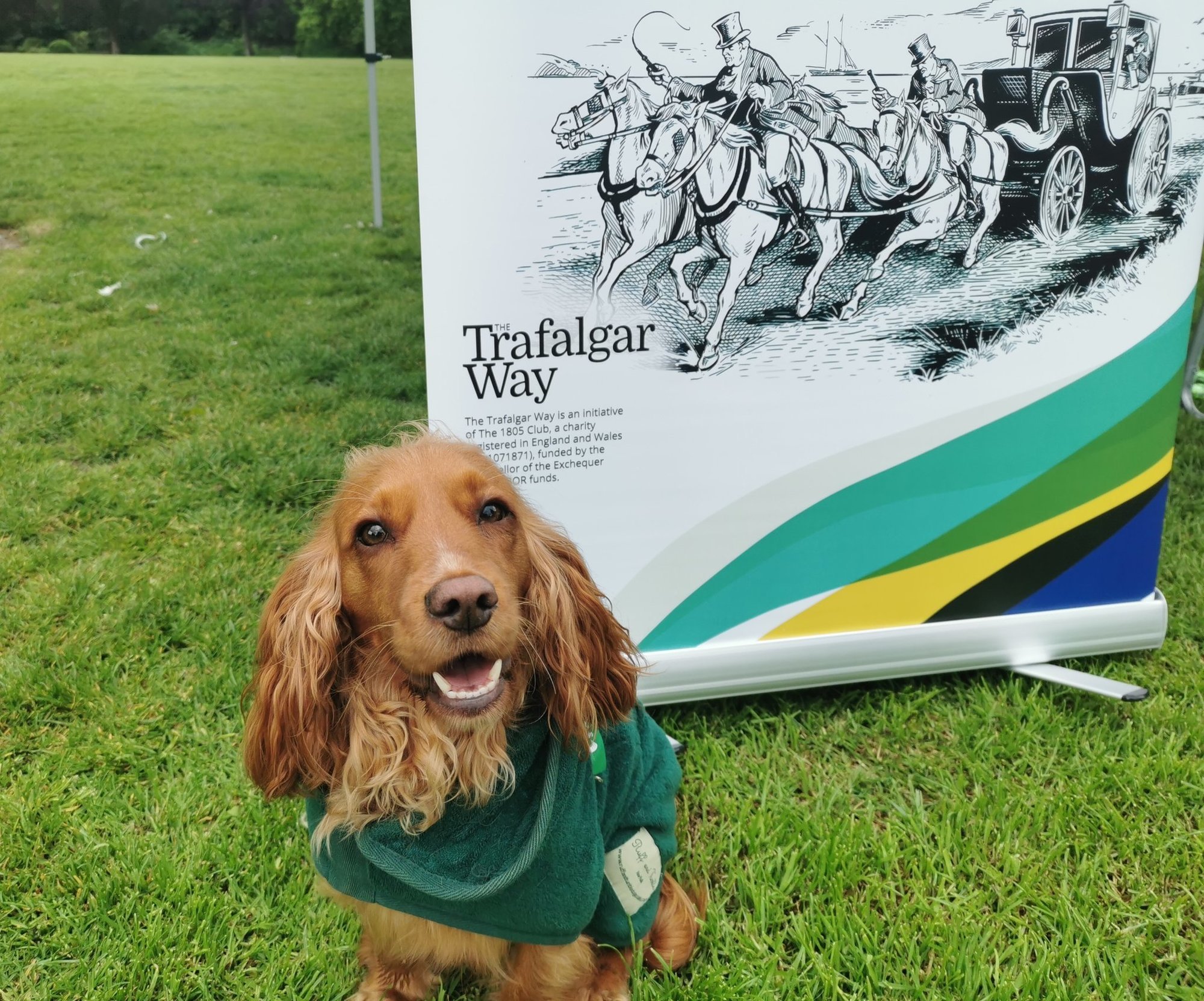 Okehampton - Daisy on duty
#DogsOfTheTrafalgarWay - Daisy came along with her owner to help raise awareness of Macmillan Cancer Support. 18/5/2019 photo © Kate Jamieson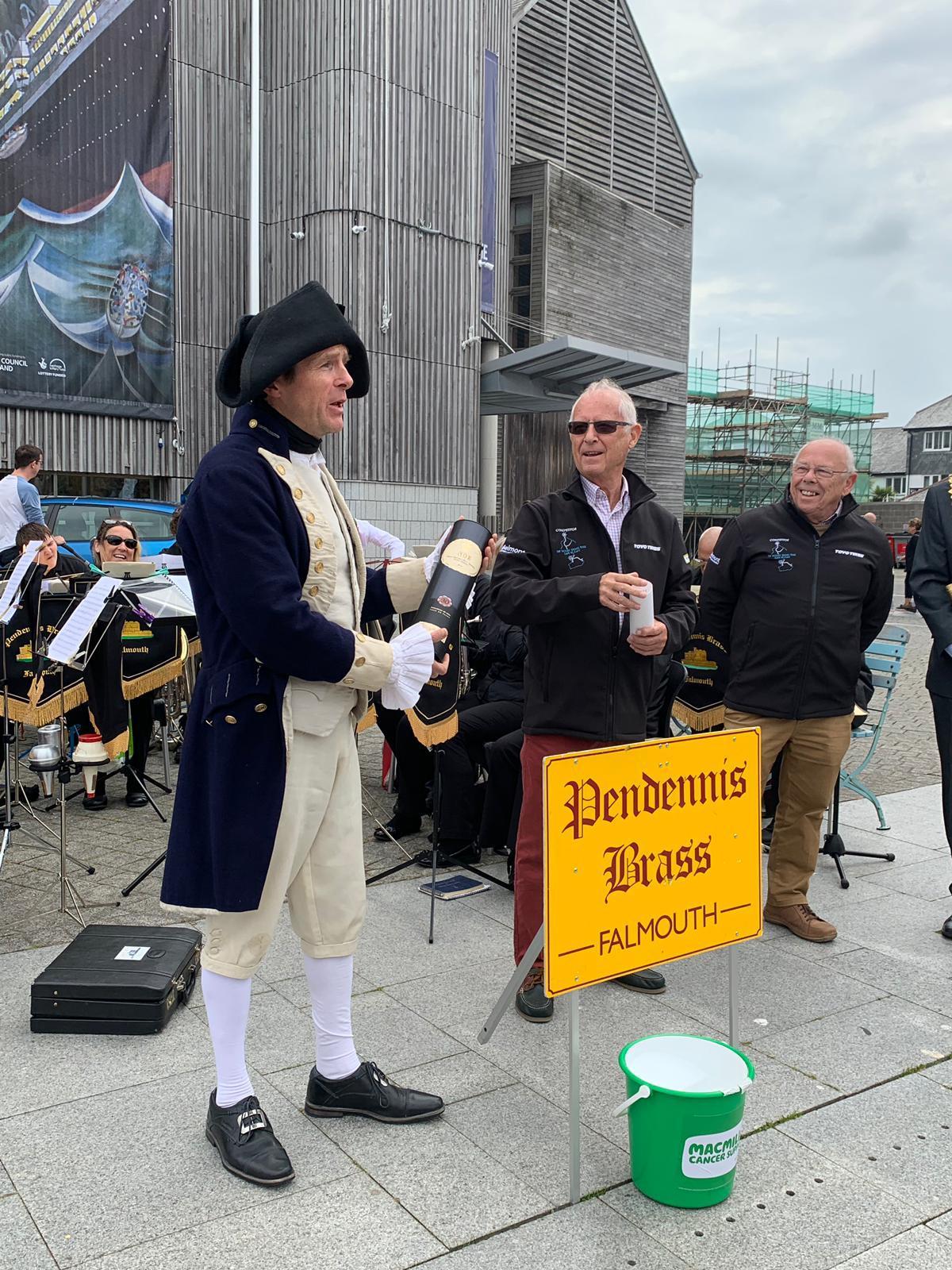 Falmouth - Lapenotiere receives the well-travelled sherry from Cádiz
Falmouth, 19/5/2019. Adam Preston as Lapenotiere makes presentations to the Mayor of Falmouth and receives a bottle of fine sherry from Gonzalez Byass in Jerez, with instructions to take it 'express' to London!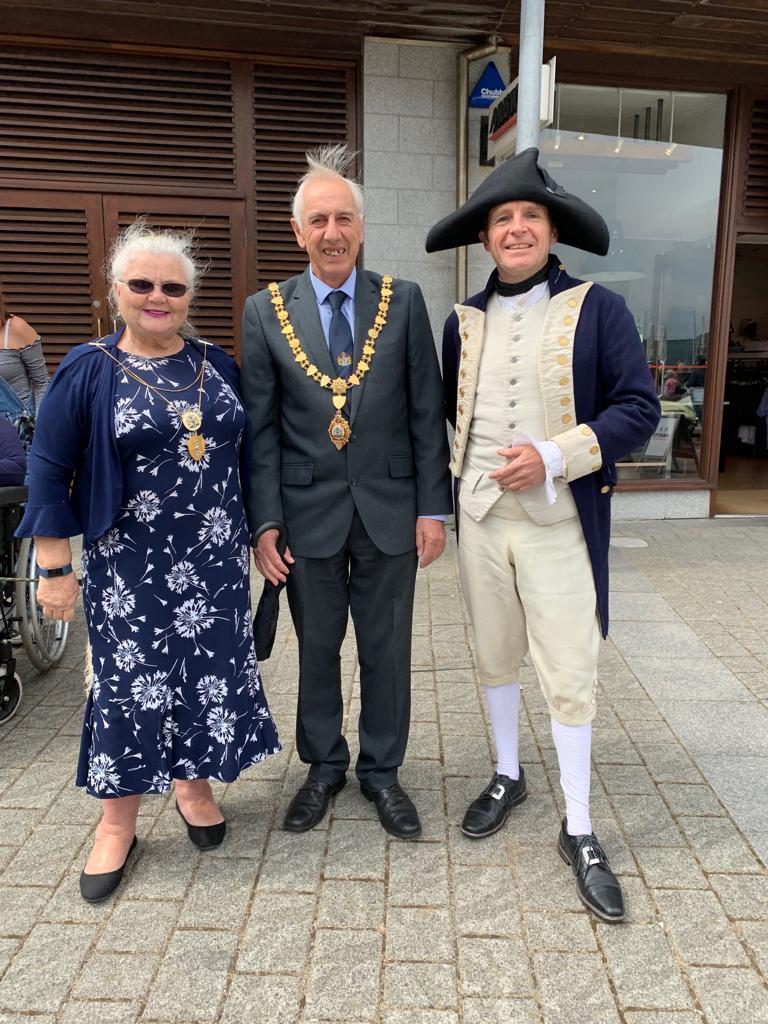 Falmouth - Lapenotiere with Mayor Grenville Chappel
Falmouth, 19/5/2019. Lapenotiere with the outgoing Mayor of Falmouth, Grenville Chappel.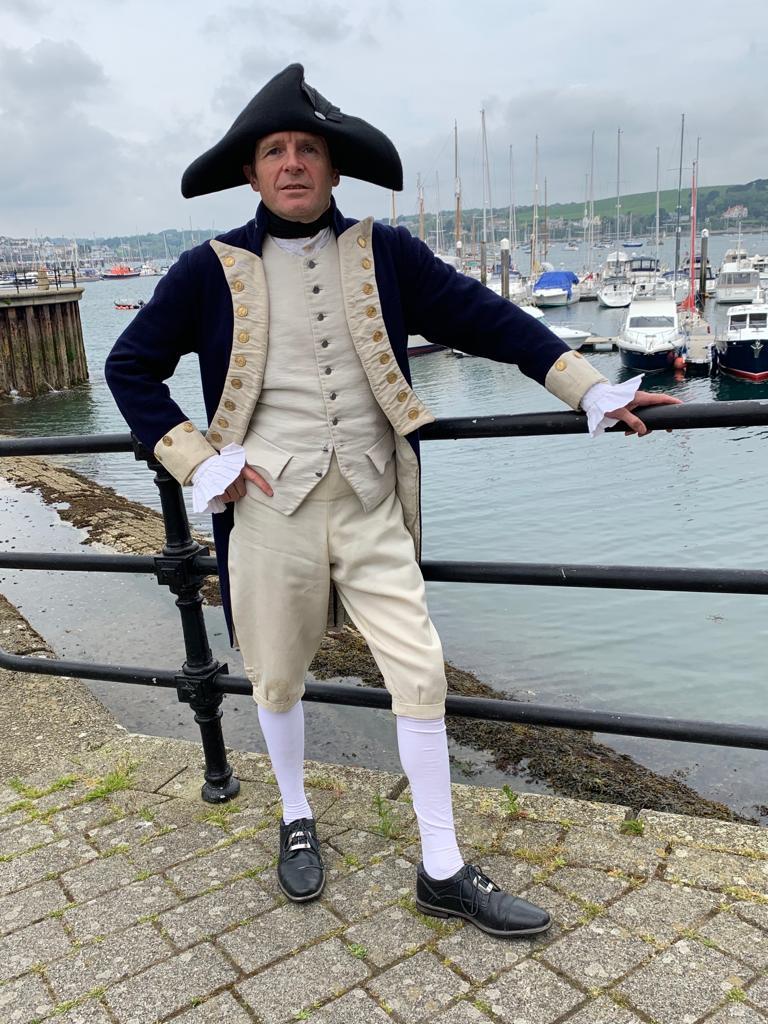 Lapenotiere on Fish Strand Quay
Lt Lapenotiere is thought to have come ashore at Fish Strand Quay in Falmouth before starting his epic 38-hour journey by post-chaise. 19/5/2019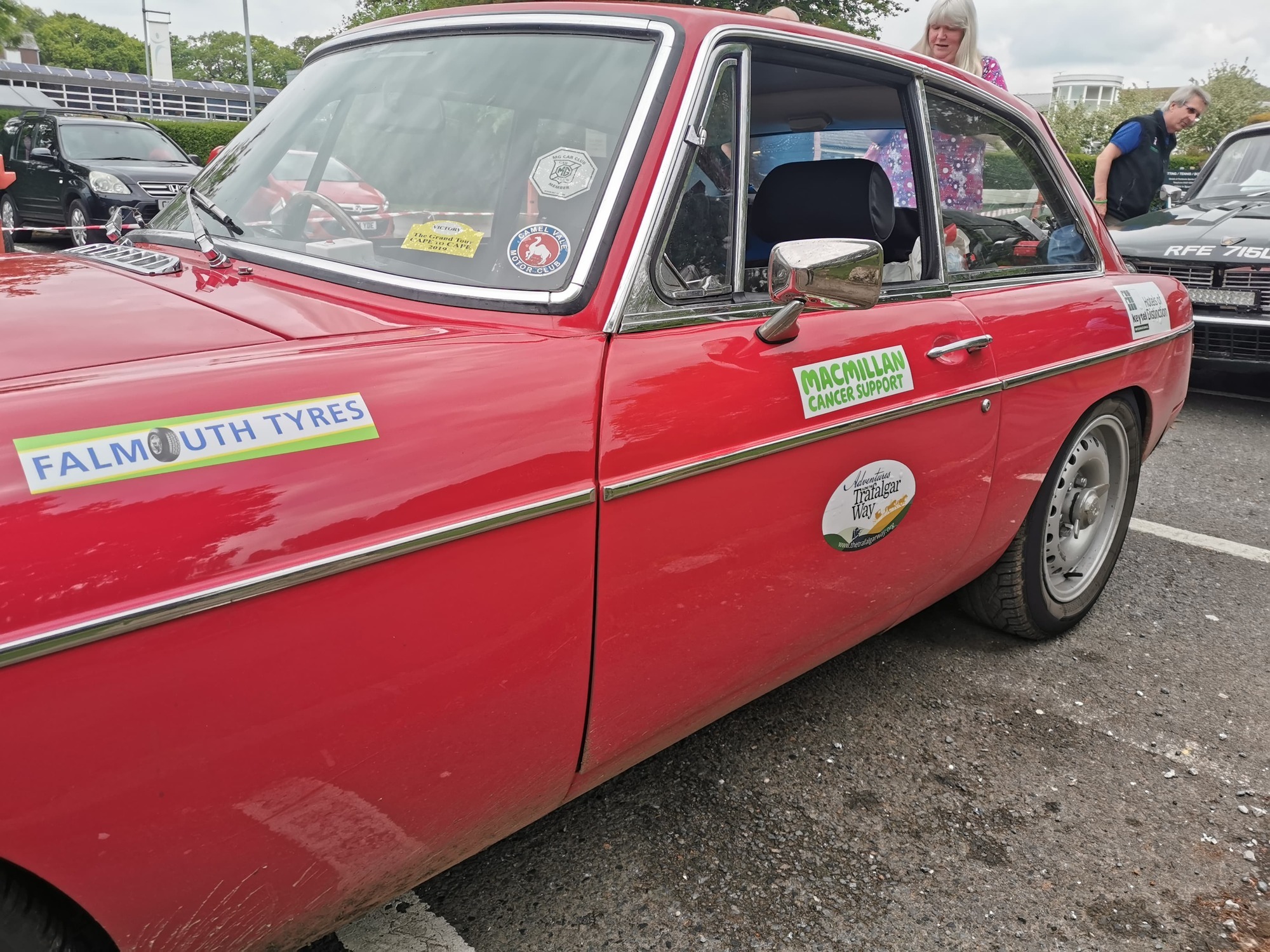 Cars sporting sponsors' stickers
Okehampton, 18/5/2019 Each of the rally cars had to sport the colours of the sponsors and beneficiaries, including those of The Trafalgar Way!
photo © Kate Jamieson