Let us tell you The Trafalgar Way Story
Are you sitting comfortably...?
Do you host talks for a Club or Local History group? Would you like to hear the story of The Trafalgar Way brought to life?
An in-person talk about the story of Lt Lapenotiere, HMS Pickle and the delivery of the Trafalgar news is not only an entertaining way for your audience to hear a little piece of naval history. It also provides the opportunity for Q and A and follow-up.
Talks can be arranged as online (Zoom etc) presentations for remote meetings, or in local settings for locations within travelling distance of The Trafalgar Way. In most cases these are available free of charge, but we would ask for a collective donation or individual donations to be made to The 1805 Club, to allow us to recover travel expenses and to help the charity with its heritage fundraising efforts.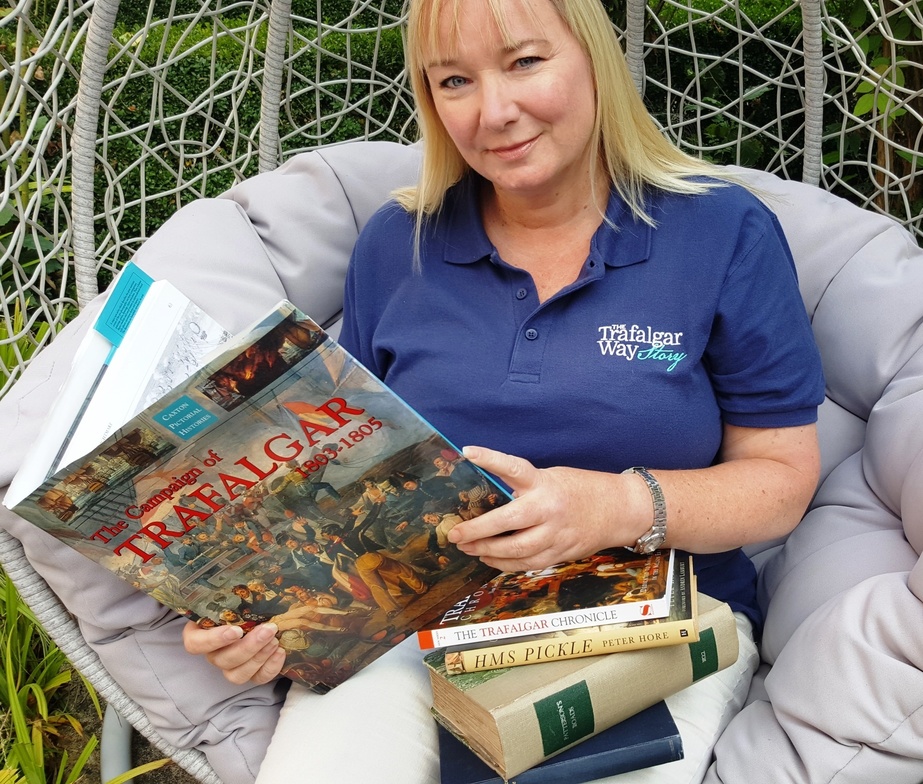 We'd love the opportunity to tell you our story
At a glance
Free talks - we ask for a donation to cover costs and help raise funds for The 1805 Club and The Trafalgar Way initiative.
In-person - subject to availability, we can travel to your venue in the South of England to talk to your group, at a dinner etc.
Remote talks/Zoom - we are happy to present our story at Zoom meetings online. We can host Zoom for you, if required, or attend via your regular conferencing platform.
Talks may be given by various members of The Trafalgar Way team.
Talks are typically 45 minutes to an hour with Q & A, but may be tailored in length to suit your requirements.
For any questions concerning talks, please contact us using the form linked below.
Get in touch
Ask questions or check availability using the form linked below