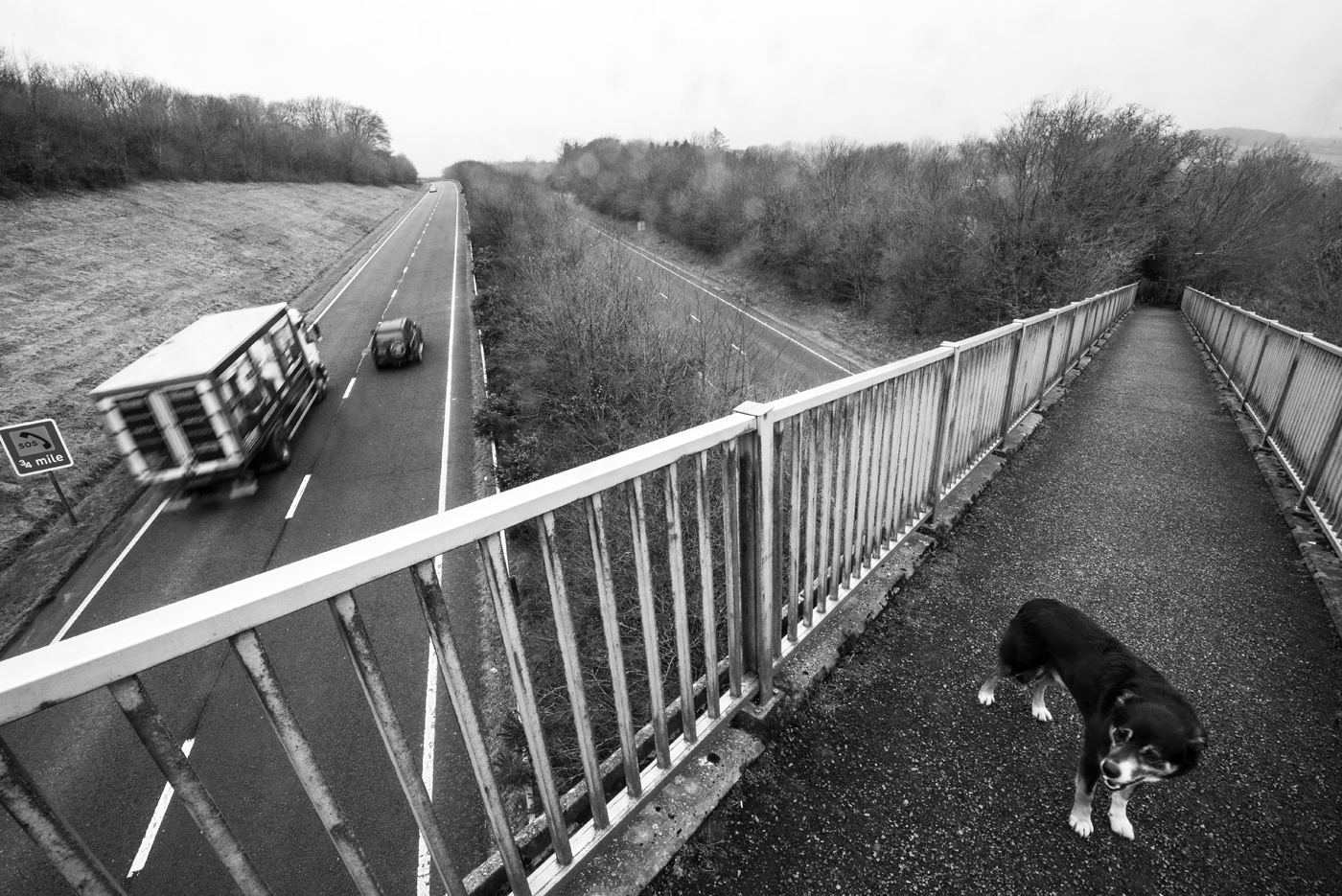 A30 Footbridge at Okehampton
Images depicting the new trunk roads which have replaced the old carriage routes make great Postcards from The Trafalgar Way - but take care near all busy roads! Image © Rupert Stockwin, used with owner's permission.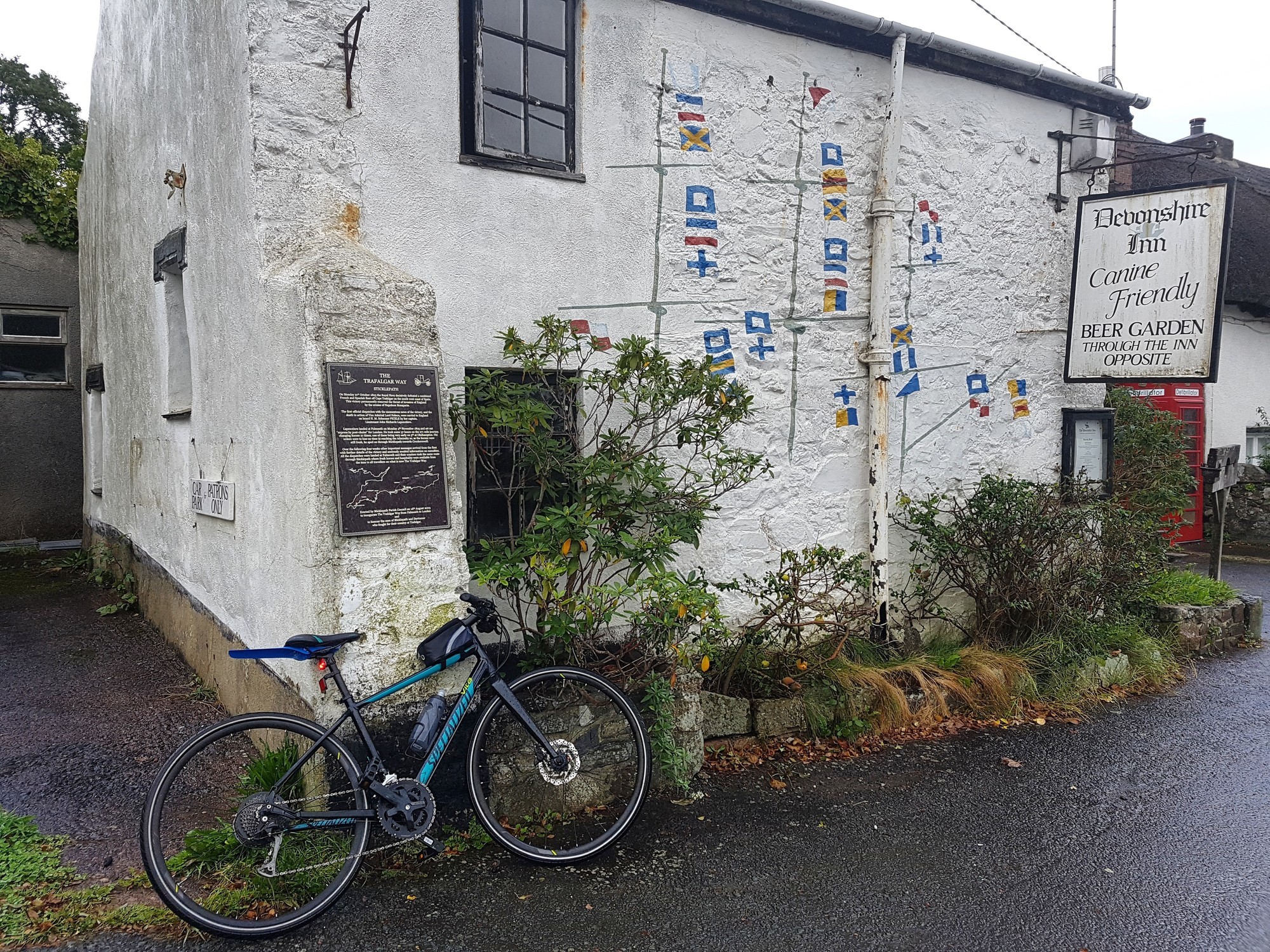 Kate's Adventure along The Trafalgar Way - Sticklepath
Kate Jamieson's iconic picture from her Duke of Edinburgh cycle ride along the length of The Trafalgar Way, visiting all the plaques. Nelson's flag signal opposite The Devonshire Inn in Sticklepath. Image © Kate Jamieson.