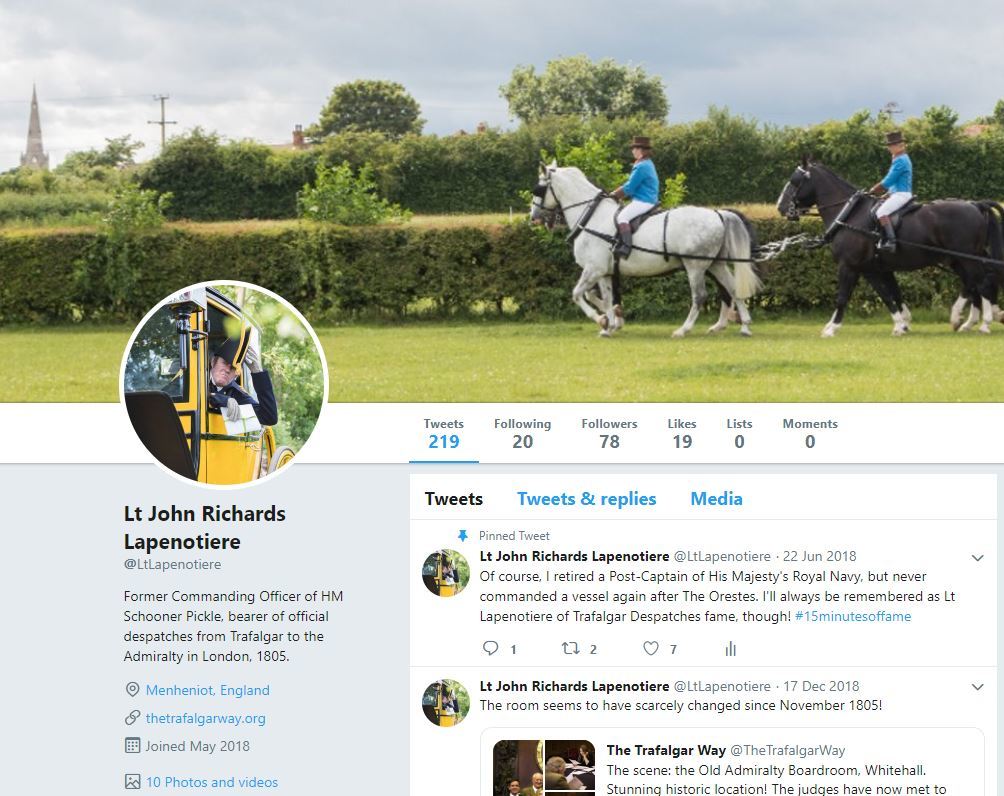 Join the conversation on Social Media
Find us on Facebook, follow us on Twitter and Instagram, but more importantly, please join in! We also have a Facebook Group "Friends of The Trafalgar Way" - feel free to start your own discussions in there.
As well as @thetrafalgarway on Twitter, we also have a @LtLapenotiere account to bring our messenger into the 21st century!
Be sure to follow his tweets between 21st October and 6th November - it's all action each year (but who will win the race and the reward NEXT time?)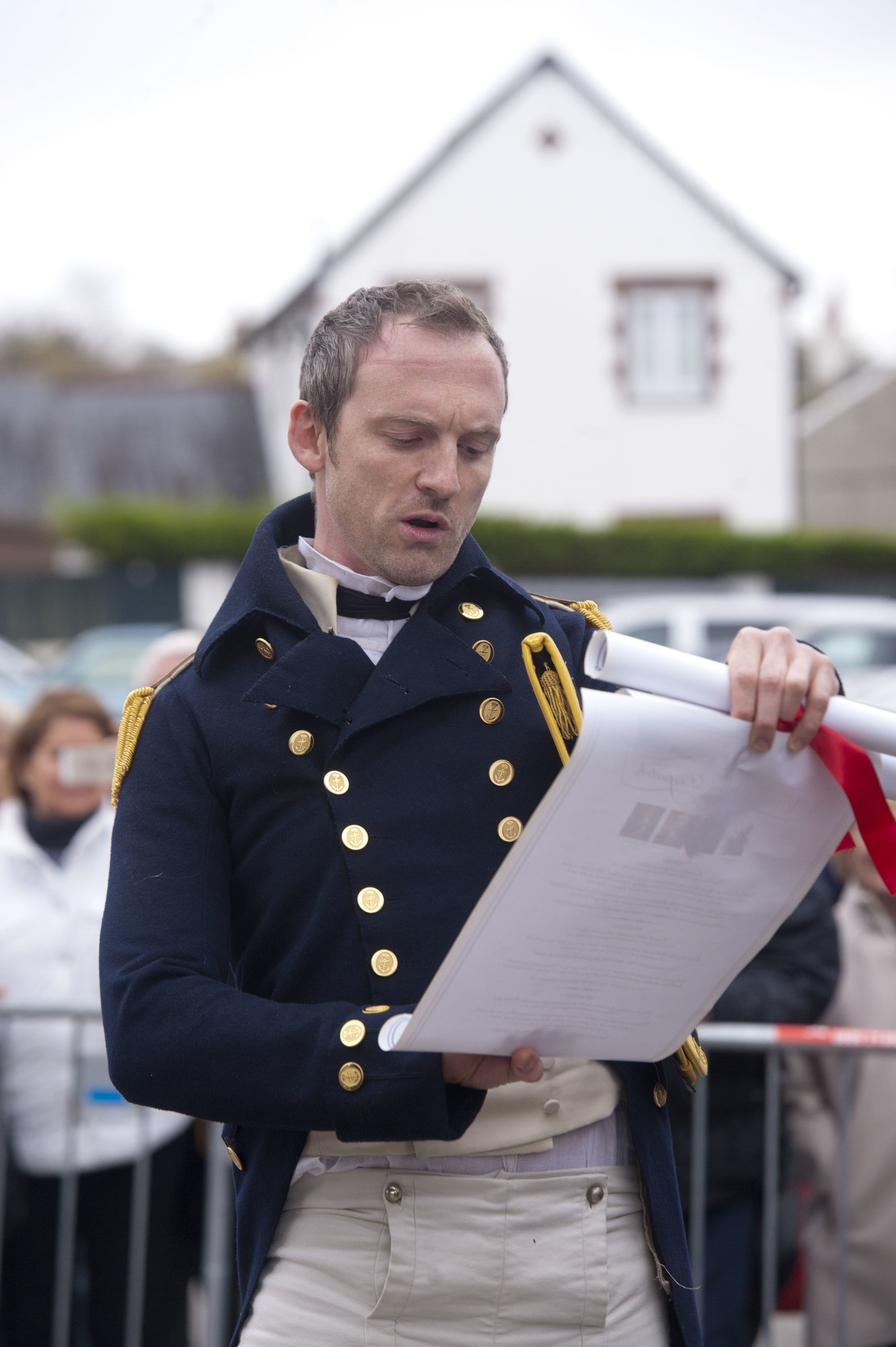 A simple way that everyone can join in is by signing up to hear from us! Add your name to our Friends of The Trafalgar Way mailing list using the form below or the
contact page
.
It's the sure way to hear about developments, ideas, competitions and things you can join in with.
Then, if you decide to get more engaged with The Trafalgar Way still, you can join The Trafalgar Way Crew!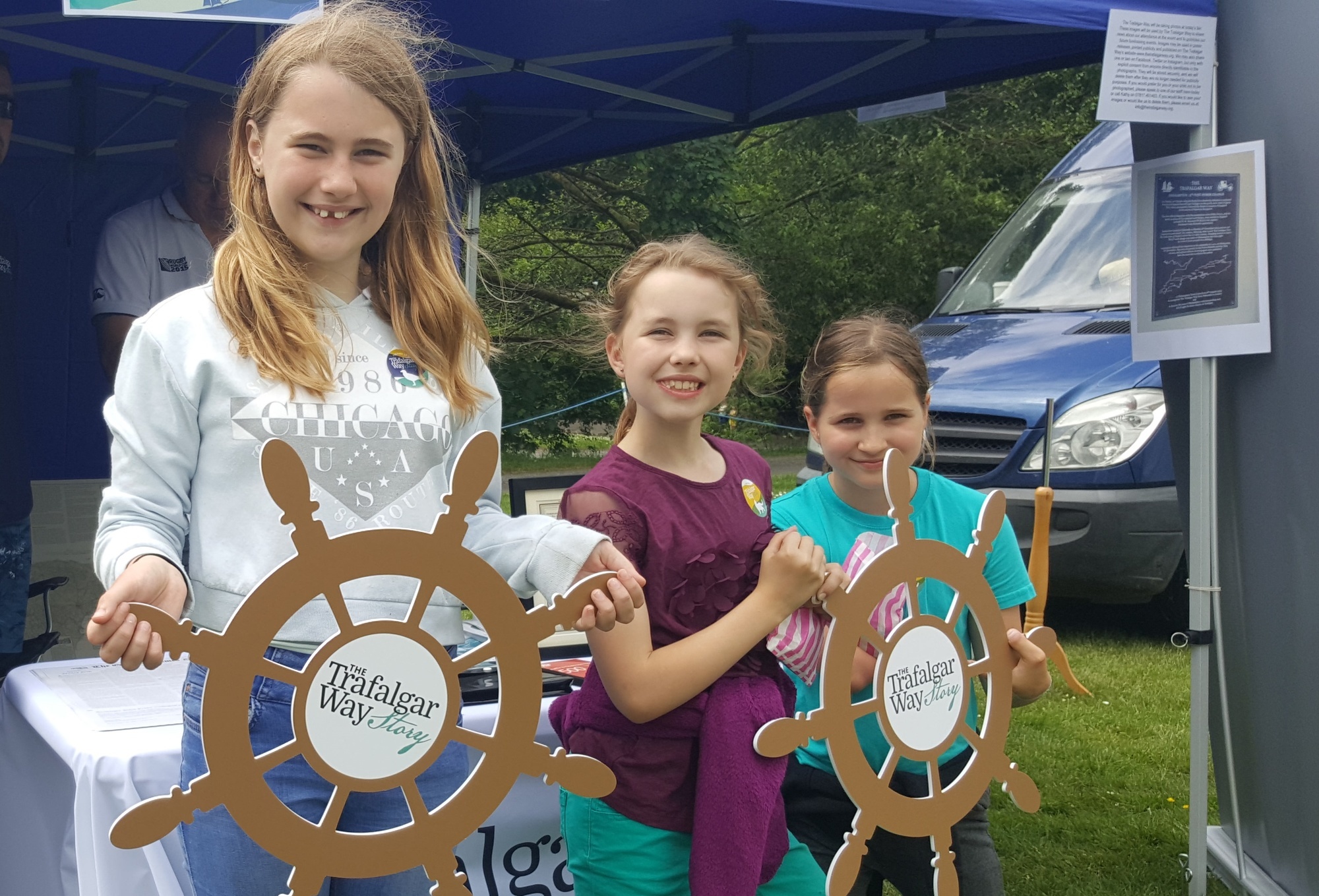 Join The Trafalgar Way Crew
Come on board! Adult crew members and Powder Monkeys (age 4 to 12) can sign up for more fun and receive a special quarterly newsletter with interesting things to learn, see and do along The Trafalgar Way. Crew members receive their own special pin badge and discounts on products and services from ourselves and our partners. Here are some examples of ways you can qualify for our Crew:
Make a one-off donation of £20 or more to The 1805 Club Trafalgar Way Fund
Sign up for £5 monthly donations
Carry out a fundraising activity for us
(Adults only) Donate your time: sign up to volunteer as an organiser or host at an event or as a storyteller for us. We will put you in touch with the people who need your services and give you full training and kit where required. We especially want to hear from storytellers with DBS clearance who can help us with school visits.
This programme is coming soon, so if you're interested please contact us to let us know using the link to the right and tick the box for more information.