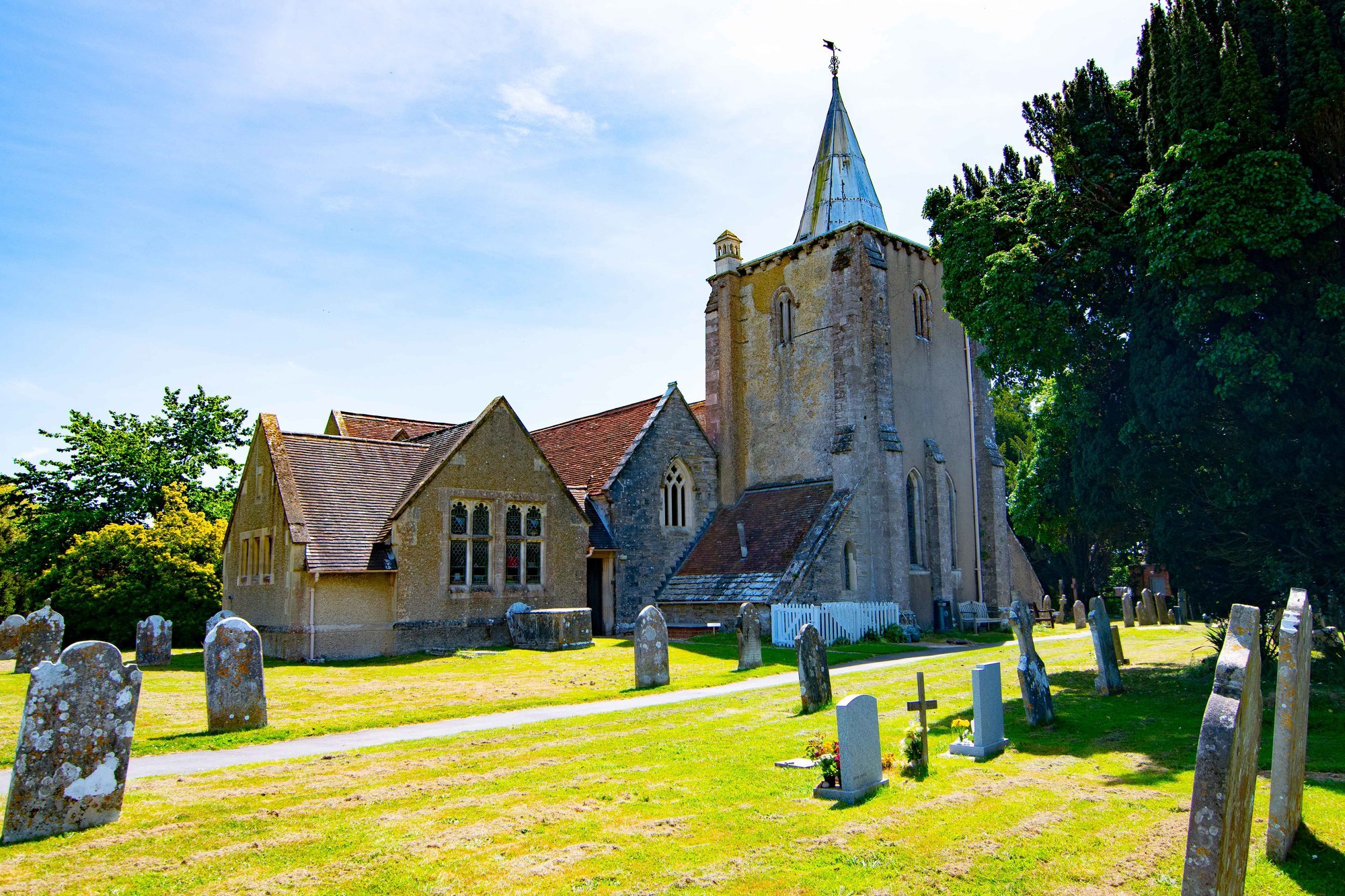 Photo credit: Paul French/Southpoint films
Hampshire village
Milford-on-Sea
is host, this coming weekend, to a series of celebration events remembering the life of Admiral William Cornwallis (1744-1819). The 1805 Club has lent its support to the local history group,
Milford-on-Sea Historical Records Society (MoSHRS)
to plan a special set of events. A church ceremony on Friday 5th July will see the blessing of a new stained glass window commemorating three 'Admirals of the Red' who were contemporaries of Nelson and who are all buried in the pretty churchyard of All Saints in Milford.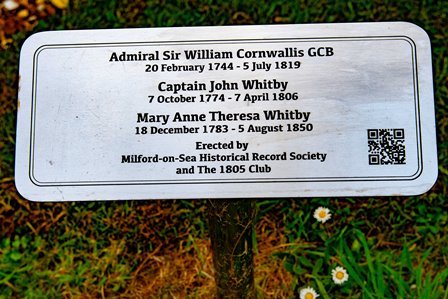 A fascinating and little known fact about Admiral Cornwallis is that, in spite of his great achievements in protecting British shores, he was ultimately a very humble and unassuming man. He is buried in an unmarked grave. He insisted, in his last testament, that he be buried anonymously, with no memorial service or monument raised. This was perhaps ordained as a deliberate direct contrast to the funeral pomp following the death of Lord Nelson, which he possibly found somewhat distasteful, in spite of his great respect for his famous peer. In any case, Cornwallis ended up being interred alongside his friend and protégé, Captain John Whitby, who had died previously, in 1806. Cornwallis left his fortune to Whitby's widow, who had cared for him after the death of her own husband.
Photo credit: Paul French/Southpoint films
Immediately after the church ceremony on Friday afternoon there will be an enactment imagining the arrival of the Trafalgar dispatch in Milford-on-Sea, with a presentation to the Lord Lieutenant of Hampshire. The Trafalgar Way team are participating in this, with our costumed Lapenotiere arriving in the stunning yellow post-chaise outside the church at around 3.15pm, then continuing down to the village green at around 3.30pm for a second stop and presentation to local representatives. All are welcome to come along and witness this ever-memorable spectacle!
On the village green from 3pm until 5pm there will be a variety of themed entertainment and live music with The Trafalgar Way and Royal Navy stands providing information. Was YOUR ancestor at Trafalgar? Come along to ask us and consult the Trafalgar rolls on the spot! Refreshments will be provided by local village groups including the Primary School and Royal Navy Catering. Children from the local school, who will have enjoyed a "
Wooden World" workshop
courtesy of The 1805 Club earlier in the day, will put on a short and playful re-enactment of the Battle of Trafalgar.
We are also delighted that HMS
Pickle
, a re-creation of the original, as used in the 2005 inauguration of The Trafalgar Way and then salvaged and restored by current owner Mal Nicholson, will be
visiting Lymington
for a few days - and we'd encourage anyone in the vicinity to pay a visit and see - and board - this beautiful little schooner.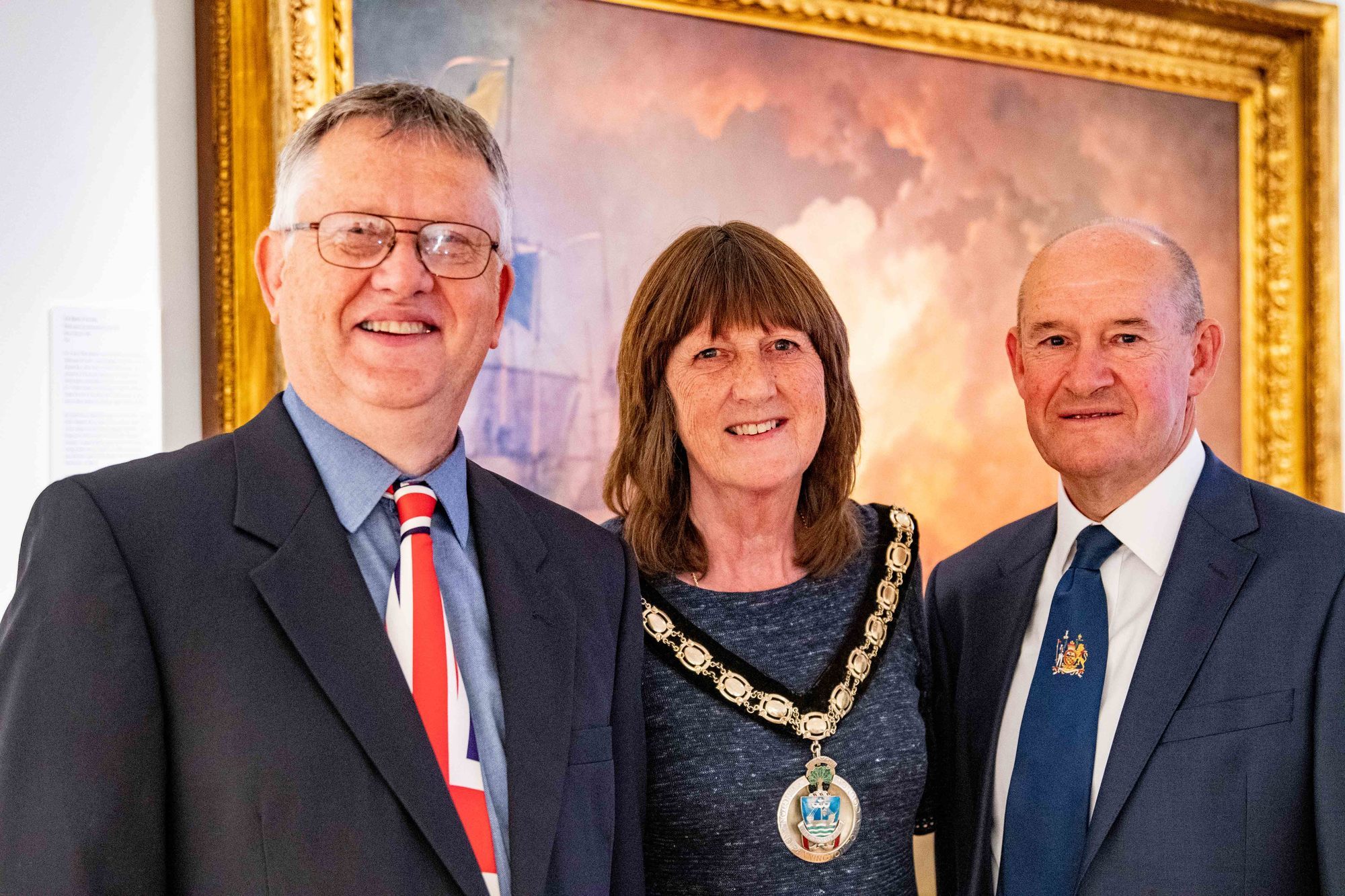 Photo credit: Paul French/Southpoint films