Blandford Forum is a small market town in Dorset. Most famous now for its buildings which, in the town centre anyway, are all beautiful Georgian designs, in the eighteenth century it was a bustling hive of brewing, malting and lace-making, similar to Honiton. Daniel Defoe even went as far as saying that the lace made in Blandford was "the finest bone lace in England"!
In 1731 a great fire swept through the town, after starting in a tallow chandler's workshop. Within hours 90% of the town had been destroyed. Parliament passed an act stating that any rebuilding work had to be in brick and tile, in keeping with the times and be started within 4 years. Over the subsequent 10 years, and with a little cash injection from the King, the town was rebuilt by local town architects John and William Bastard.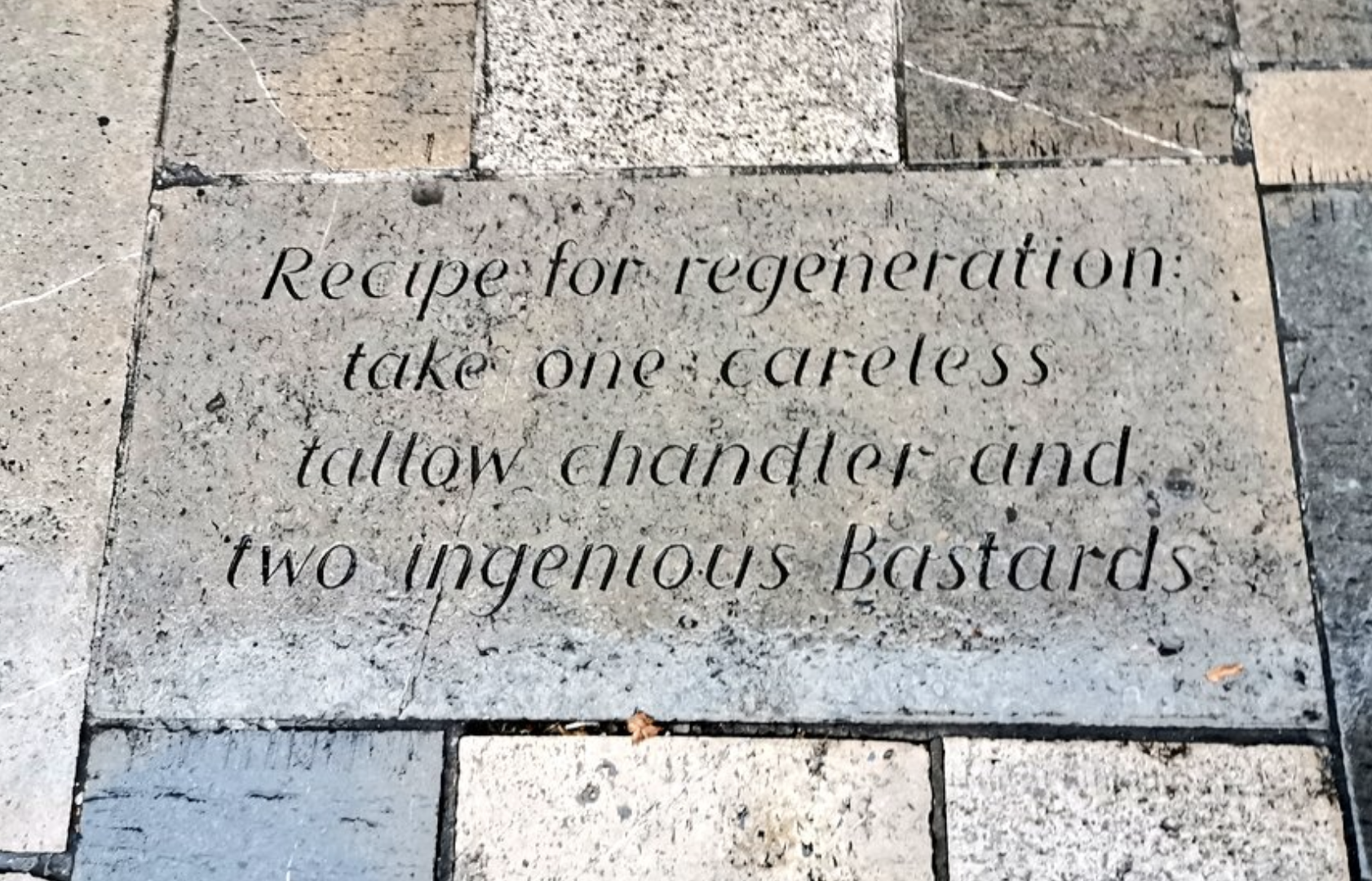 After being rebuilt, Blandford continued to be a busy market town and this newly designed town is what we still see today when we visit. The road to Salisbury was a crucial route on the way to London and the roads through the town are almost the same as Lt John Richards Lapenotiere would have seen, as he passed through these newly created wider streets and market place.
The town was also used by many for coach changes, Lapenotiere included, and you can still see the coaching inns throughout the town!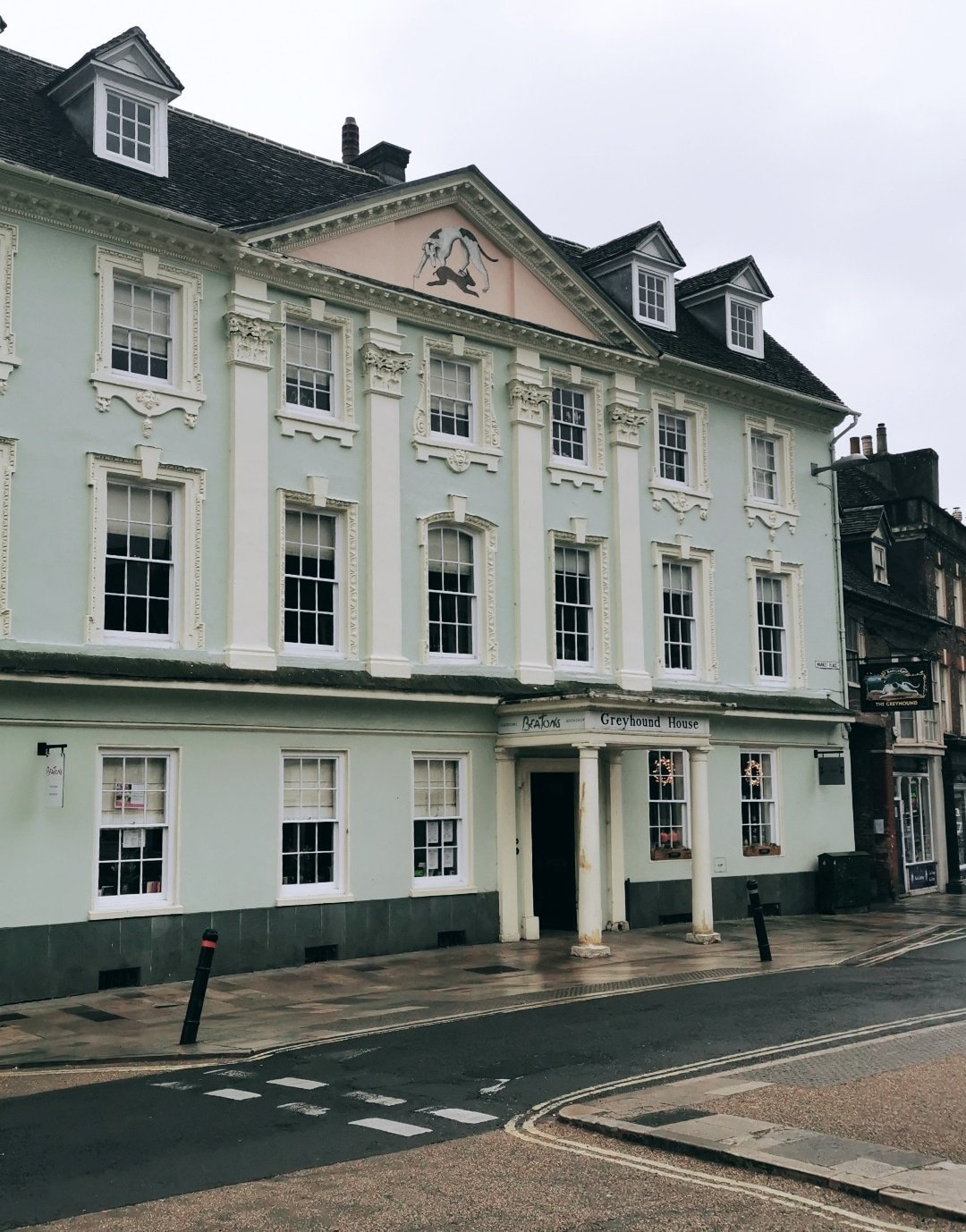 It's been said that hardly any other town in England can be compared with Blanford, in terms of architecture, and we would have to agree. It's a beautiful stop along the way, with some great shops and pubs. Well worth a stop if you're travelling, and remember to look up above the beautiful shop fronts! Of course, don't miss our plaque, in the path to the side of Greyhound House!