We're excited to announce a fun partnership with English folk band, The Salts this autumn. The theme for their autumn tour will be 'The Trafalgar Way', with four gigs planned at venues along the iconic route. The four venues are: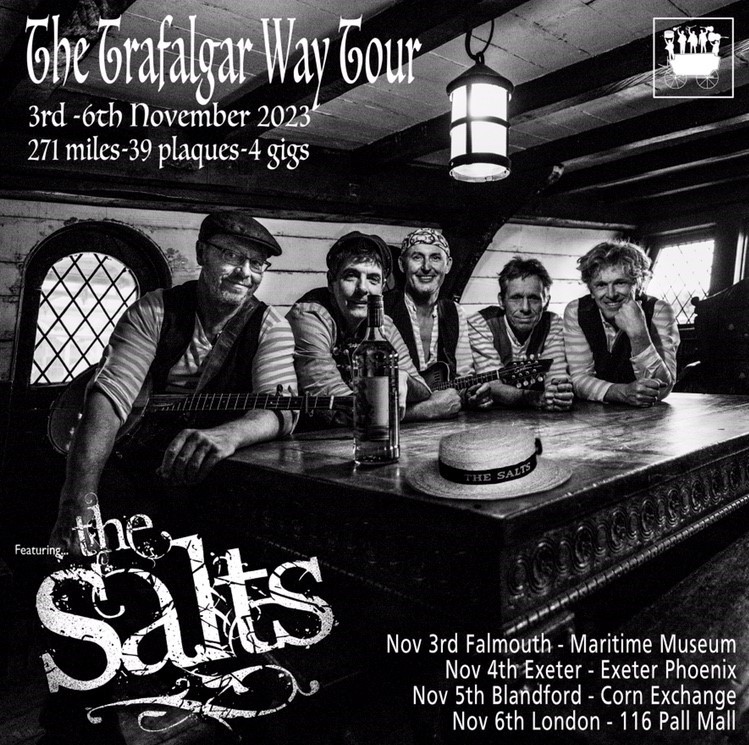 The Salts are one of the most exciting and energetic folk bands around, performing original material alongside their own interpretations of traditional songs. The band features five seasoned musicians collectively performing a mixture of instruments as well as great harmonies, all guaranteed to get the crowd singing and dancing along. As well as their foot-stomping series of four performances, The Salts will be doing some fundraising mini-gigs along the route of The Trafalgar Way over the course of four days. They are going to attempt to play at least one song at each of the 39 plaques on the route. Funds raised from sponsorship and donations for this mammoth undertaking will be shared equally between The 1805 Club and The Jubilee Sailing Trust.
>> To donate or help sponsor this challenge, please visit this fundraising page or scan the QR code below<<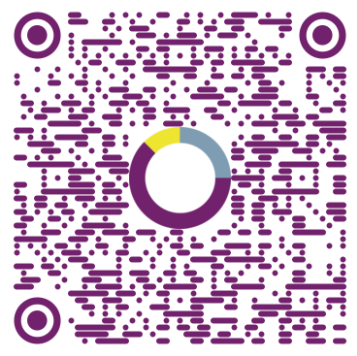 The final perfomance of the tour will be a big finale bash on Pickle Night itself! The concert will take place on November 6th in the beautiful and historic 116 Pall Mall (formerly the home of the United Services Club, and now the Institute of Directors), just a stones-throw away from The Admiralty, which was the final destination on The Trafalgar Way, the inspiration for this tour.
Funds raised by this challenge and all 1805 Club charity events are used to support the commemorative and educational projects of the Club, for the benefit of maritime history lovers worldwide.