Residents along The Trafalgar Way are in for a treat on May 18th this year!
Prepare for the spectacle of more than 40 classic cars competing in a grand odyssey of a rally which will have begun at Cape Trafalgar in Spain, passing through a town near you during the day. If you live, or plan to be visiting BLANDFORD FORUM, HONITON or OKEHAMPTON on that date we would love your support in welcoming the cars as they pass through your town. There'll be flags to wave and the chance to take photographs with, or even sit inside, some of the cars as they pull in to complete their compulsory pitstops!
On May 19th cars will continue to FALMOUTH and on to Cape Cornwall.
What's it all about?
The Grand Tour Cape to Cape's goal is raising awareness and fundraising for
Macmillan Cancer Support
. Dennis Greenslade from Cornwall organised the 1st Cape to Cape in 2004. His love of motor cars and motor sport, fascination with maps and experience of rallying led to organising what has now become one of the toughest classic car tours in Europe. He decided to combine this challenge of driving older cars from one end of a country to another with raising funds for Macmillan Cancer Support. Dennis has seen first-hand the wonderful care, support and comfort that Macmillan provides. The 1st event, Cape Cornwall to Cape Wrath, raised an amazing £32,000 and to date over £770,000 in charity fundraising has been achieved.

Support has been brilliant from the entrants, their friends, families and generous supporters arranging fundraising events, coffee mornings, auctions, street collections and donations...
This year's event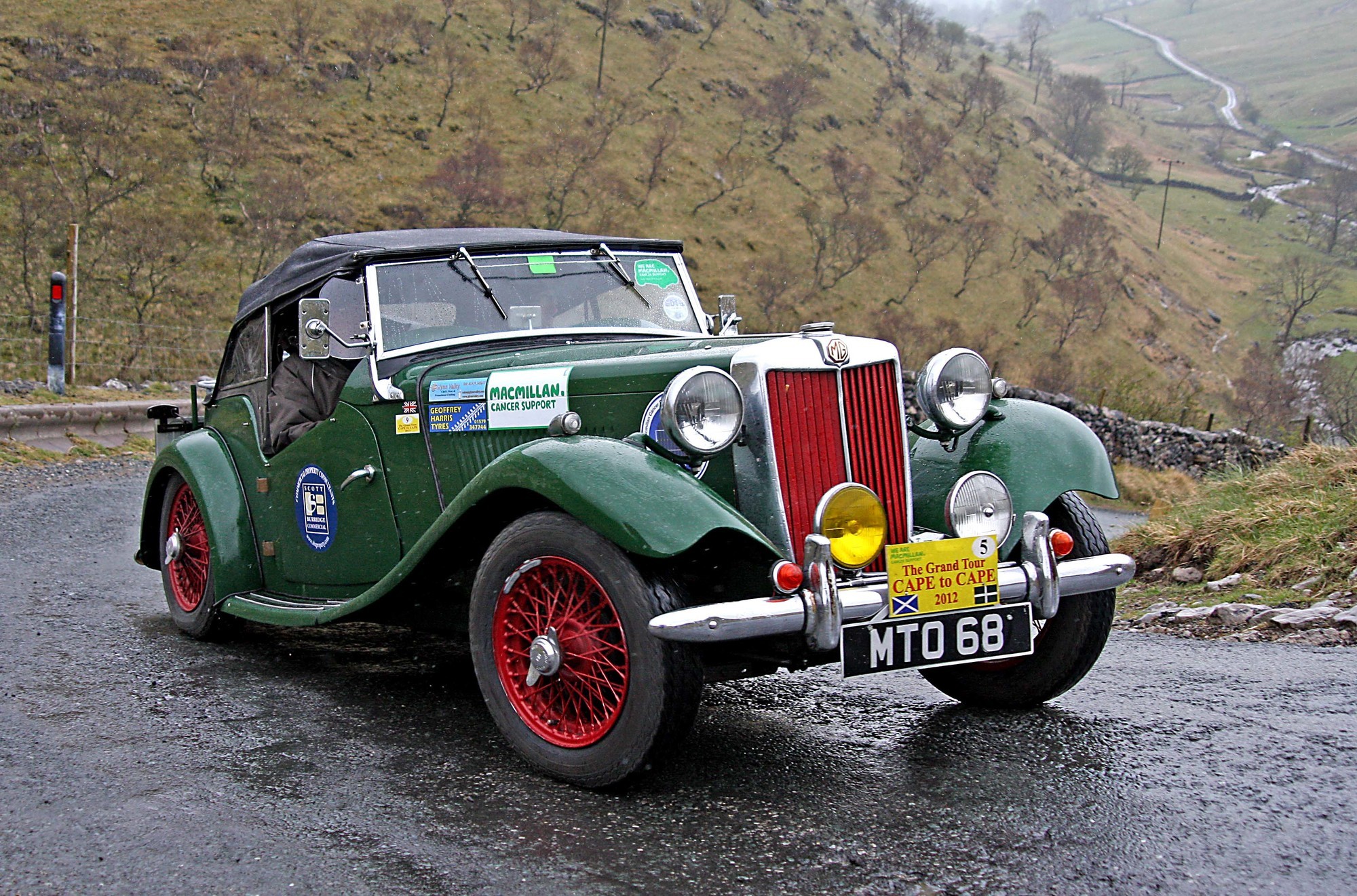 In 2019 The Victory Grand Tour Cape to Cape takes place from 10th to 19th May and every effort will be made to bring the total raised to £870,000! Forty cars from the best British, German, Italian and other great international marques will set off from Cape Trafalgar in the South West of Spain to experience some of the best driving roads along the Spain/Portugal border to Bilbao. From there they will travel by ferry to Portsmouth where entrants will have the opportunity to visit HMS Victory, then travel onwards keeping close to The Trafalgar Way from their joining point in Hampshire to Falmouth and then continuing to their final destination, Cape Cornwall. It is seriously competitive between participants and any penalties incurred are turned into fines! Entrants pay all their own costs and expenses for the event. Fundraising, donations and entrants' fines from penalties go to Macmillan Cancer Support.
Trafalgar Way Crew, we need your participation!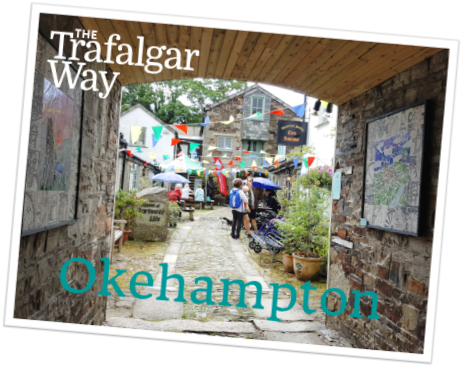 We want to give the rally a great reception when they come in to
Blandford, Honiton and Okehampton
and plans are afoot in each town to involve local families and residents.
Please get in touch
if you would like to know more.
In particular, we should love to hear from residents of Okehampton who can support us in giving the rally teams a great reception—and we are looking for some creative people to help us make a souvenir for everyone who passes through.
Could you or someone you know help us to make a
Postcard from Okehampton
? Please see our
postcard design appeal
! We'd love to see your drawings, photos or graphic designs for a postcard from Okehampton and we'll turn the best ones into ACTUAL printed postcards to be handed to the veteran car drivers when they call into Simmons Park for their checkpoint! You can even include a special message for the drivers if you wish. They will have come a long way to see you!
To find out more or offer support along the way please get in touch with Kathy
by email
or using the
contact form
on our website.