Running Challenges: The Trafalgar Way Badge
So you are a parkrun tourist?
It's undeniably a 'thing'. parkrun has taken off in a big way around the world with almost 7 million registered runners, walkers and volunteers at time of writing. Of these, thousands are 'tourists' who love to travel, visit new courses and explore as they go. Now, there is a way for parkrun tourists to play games and achieve a variety of virtual challenges via the 'Running Challenges' browser extension.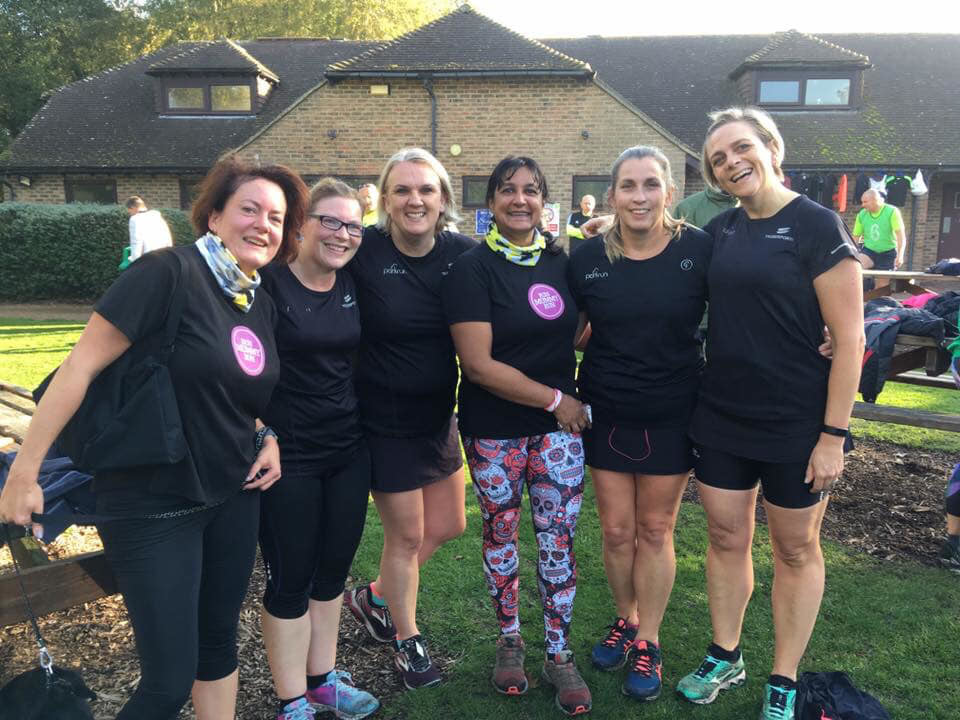 At Frimley Lodge parkrun

parkrun Tourists gather at Frimley Lodge parkrun (near Camberley on The Trafalgar Way) - photo © Sam Bloomfield
For hundreds of thousands of weekly runners, walkers and volunteers, parkrun provides the perfect occasion for fitness, friendship and social wellbeing. There are thousands of parkrun venues around the world, but we've identified the EIGHTEEN* closest to The Trafalgar Way. You can see them on our interactive map and click through to find out more about each venue. They are:
Andover

Basingstoke

Bedfont Lakes

Blandford

Crane Park

Exeter Riverside

Frimley Lodge

Fulham Palace

Gunnersbury

Hanworth Park

Lanhydrock

Old Deer Park

Osterley

Salisbury

Sandhurst Memorial

St Mary's, Bridport

Trelissick

Wormwood Scrubs
For running tourists keen on collecting virtual badges, we're proposing two new challenges:
A virtual 'Trafalgar Way Regionnaire' badge for completion of the eighteen* events of The Trafalgar Way, and...



...A LAPENOTIERE 'gold' badge for running tourists anywhere in the world who spell out the name of the messenger using the first letters of their last eleven parkruns.
Poor Lt Lapenotiere had a name few could spell and even fewer could pronounce. So we want to reward anyone who can get it right in parkruns! Earn yourselves a smart badge and a place on our roll of honour if you succeed.
Our challenge is also open to voluntourists - people who travel but do a volunteering role at the parkruns they visit instead of running.
The reward badge is free to those who succeed, however if you wish to use one of these challenges to seek sponsorship or raise funds for The Trafalgar Way or a charity of your choice, that would be most welcome. It all helps to grow knowledge and awareness of The Trafalgar Way, its route and the story behind it.
PLEASE NOTE this is an entirely unofficial challenge and is not affiliated with or endorsed by parkrun in any way.
How it works
Register for parkrun

Run, jog, walk or volunteer at a parkrun

Get in touch with us to show us evidence of your Trafalgar Way Regionnaire or LAPENOTIERE status.

We'll tell you how to get hold of your amazing, exclusive, limited edition Running Challenges badge!

You'll be added to The Trafalgar Way Running Challenges Roll of Honour!
The easiest way to prove what you have done is via the Running Challenges browser extension. This shows your personal parkrun results page in a whole, colourful new light. Volunteers should get in touch with their ID number so we can check their tourism contributions.
* New parkruns are coming online all the time and this number may change in future, so be quick!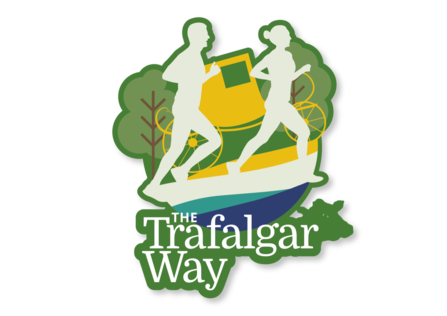 The Trafalgar Way running tourist badge

Our reward for intrepid travellers!
The badge
Here's a preview of the exclusive prototype badge* you could earn for running all the parkruns along The Trafalgar Way!
Perhaps you've already done it...?
*design may change prior to production but this is a fair idea!