Recognition for achievement
Lapenotiere was rewarded with £500 and a silver sword for bringing home the news from Trafalgar. Here's a little 'well done' idea for your young shipmates.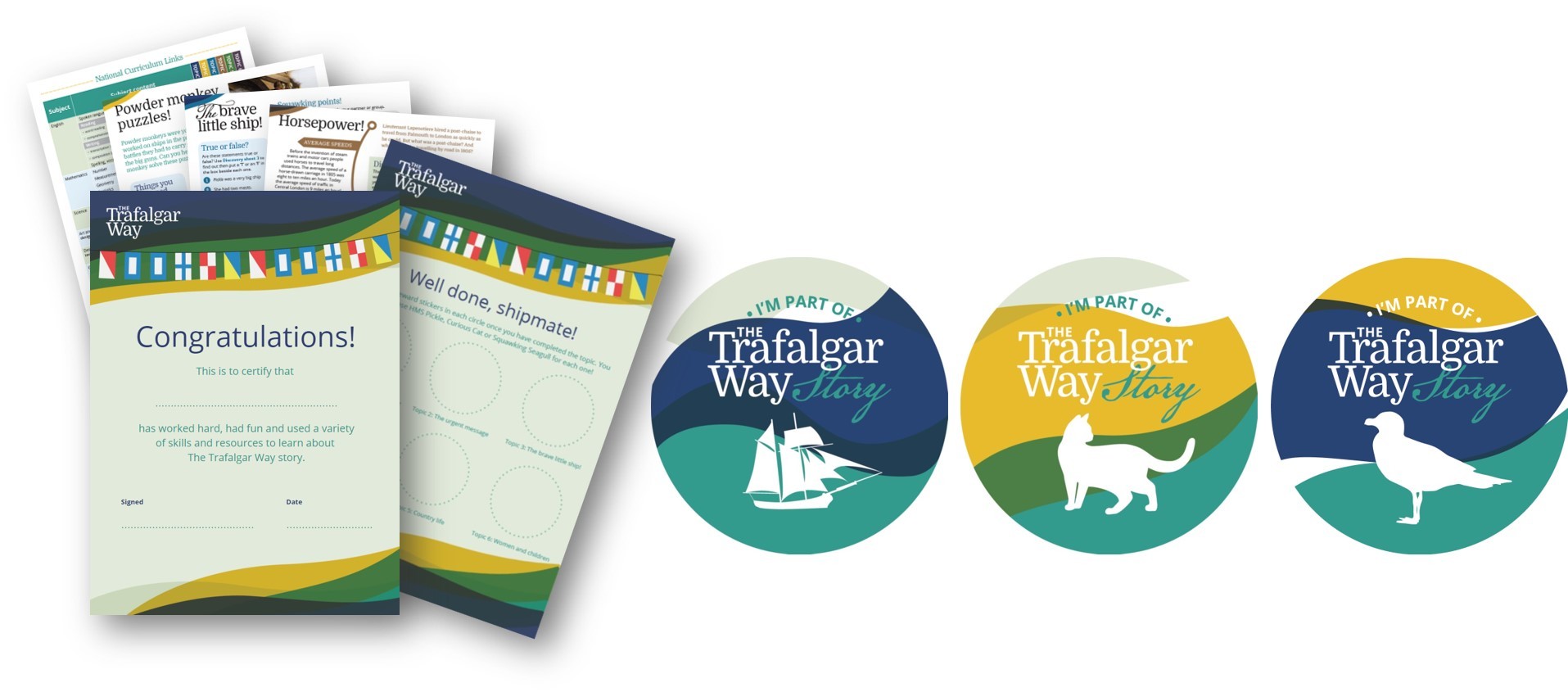 Certificates you can personalise and stickers they can stick!
They can choose from HMS Pickle, Curious Cat or Squawking Seagull to mark off each topic completed.
Well done. Congratulations. Thank you.
Buy our brilliant sticker and certificate packs to reward yourselves or young friends for a job well done. The packs include two each of our lovely sticker designs - HMS Pickle, Curious Cat and Squawking Seagull. There's a sheet to stick them on for each topic completed, and a certificate to present once the whole set of sheets is done.
If you prefer to print your own certificates, use this link.
If you prefer to print your own sticker collection sheet, use this link.
Single-student sticker packs come with six stickers (2 of each design shown), one sticker collection sheet and one printed certificate for you to use as you wish - £4.99
For more than one child or recipient, order multiple packs.
5-student packs are also available in 5 certificate/5 collection sheet/45-sticker bundles - £9.99
Printed certificates and sticker collection sheets are supplied on nice, stiff, high-quality 170gsm bond (writable) paper.
Postage and packing are included in the price.
All profits from the sale of these sticker packs go directly to The 1805 Club for the continued development and promotion of The Trafalgar Way for future generations to enjoy.
Choose your pack below and add to cart to purchase: