Crockernwell


Crockernwell is a small village with a Methodist church. Here Lieutenant Lapenotiere changed horses at The Golden Lion (commemorated with a plaque on the stone wall by the shelter in the centre of the village).

Heading east from Crockernwell the first villages on The Trafalgar Way are Cheriton Cross and Cheriton Bishop which are situated just within the northern border of Dartmoor National Park. Cheriton Bishop traces its history back a thousand years and has The Old Thatch Inn - a 16th Century free house. Nearby is an ancient hollow way with two massive earth banks.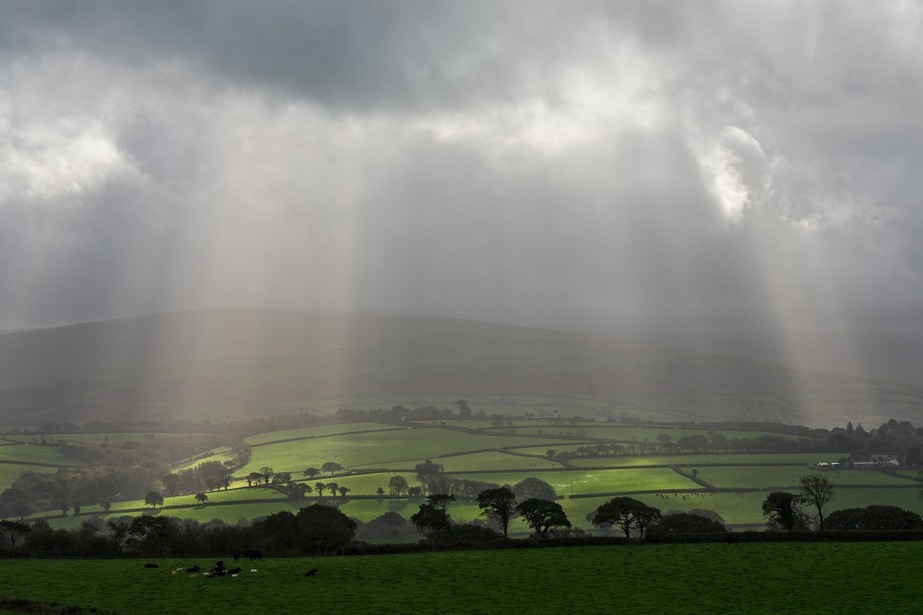 Image © Copyright Rupert Stockwin, used with permission
Cheriton Cross, Nadderwater.

At the time of Lapenotiere's journey the road through Cheriton Cross was a busy turnpike, complete with toll house, on the main route from Penzance to London. But being a naval officer on urgent business it is likely that the post boy on the lead horse of Lapenotiere's post chaise would have blown his horn as he approached, requiring the person on duty to hastily open the gate and let him through.

Lapenotiere would have entered Exeter through the hamlet of Nadderwater where The Royal Oak is described as a 'haven for dog walkers and ramblers' . Unusually this pub has a campsite and welcomes motor homes - as long as you have at least a drink in the pub!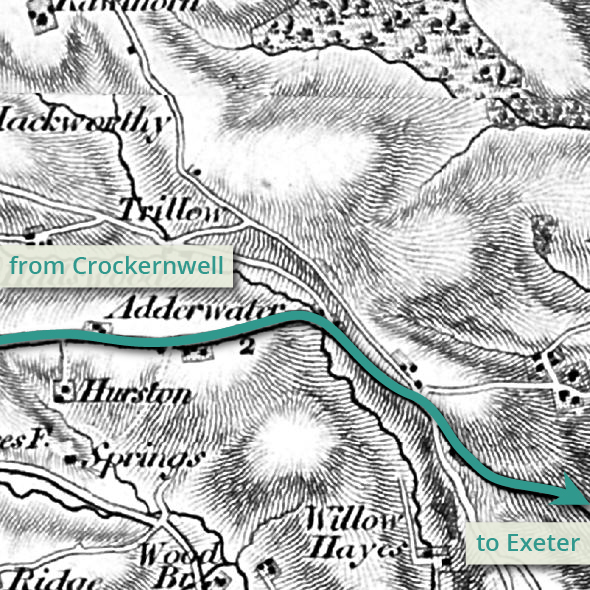 The route through Nadderwater
Map image © Cassini Publishing Ltd.
The route through Adderwater (Nadderwater)
In the Royal Albert Memorial Museum in Exeter there is a famous painting of
Nadderwater by James Leakey
, painted around 1850. Artists and photographers alike might like to visit the museum for inspiration, as the image depicts the route exactly as Lapenotiere would have experienced it in his post-chaise and four! At that time, the pub was across the road from its current position, in the thatched house shown in this painting. However, the ford was still an obstacle to be encountered, the road was rutted and just as steep as it is today.
Have fun exploring!