Below you will find a selection of useful guidelines for entrants. We hope you will find the answer to any questions you may have below, but if not, please contact thetrafalgarway@1805club.org with your enquiry, and we'll reply to you as quickly as we can.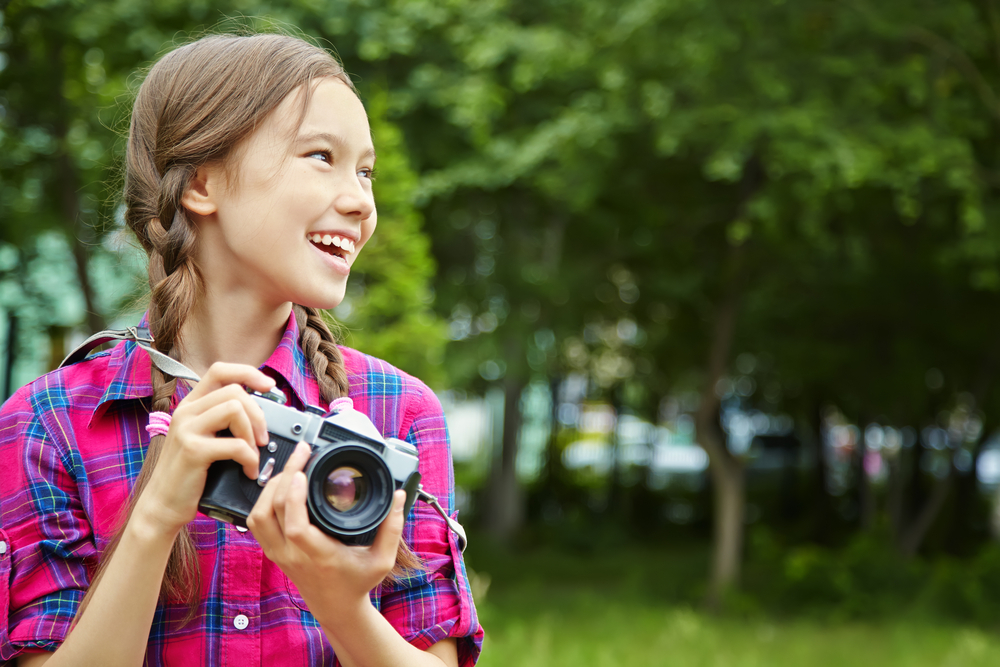 Snap happy!
Everything you need to get out and create a brilliant 'Postcard' image for us
Competition basics

Where do I enter?

You will need to register on our competition website - Postcards from The Trafalgar Way.

You're then free to upload your photographs and files. For art entries you will need to submit a photograph or digital version of your work in the first instance, there's no need to send us anything in the post. We have asked you to give us information about your entry or entries: where or what does the image represent; in the case of art, how was the image created; in the case of photographs, where was it taken? Once you have completed this information, you can submit your entry. You will need to pay a small entry fee at this point.

Can I submit more than one entry?

Yes, there is no limit on how many times you can enter, as long as all entries meet our minimum eligibility requirements (see below). Once you have registered once there is no need to register again to make further entries, simply revisit the competition site and log in. You can upload further entries or make changes to existing ones, right up to the deadline. Bear in mind that you will need to pay the entry fee for each photo or artwork submitted, though.


When is the deadline?
Midnight on 16th April 2021. Plenty of time to explore and a choice of different seasons to capture or create your images!
Can I submit an entry on behalf of someone else?
Adults can enter on behalf of children up to the age of 16. All entries in the children's categories (7 to 16) require an adult's contact email address and acceptance of the competition terms and conditions by a parent or carer.
Teachers and school staff may enter on behalf of pupils aged 7 to 11. We suggest naming each entry by your pupil's name or some other identifier to help you distinguish whose is whose. For more information, see
our page on School entries
.
My child is only 6, can they still enter?
Children who are currently 6 years old can enter. The critical date for working out age categories is 1st September 2020. You should enter a category which reflects your age on that date.
So, what are the age categories?
Born 2nd September 2008 to 1st September 2013 inclusive -> Age 7 to 11 category
Born 2nd September 2003 to 1st September 2008 inclusive -> Age 12 to 16 category
Born 1st September 2003 or earlier -> Age 17 and above category
What kind of artwork can I enter in the 'Art' category?

We will accept any kind of two-dimensional art, including digital art. Any medium is OK, as long as it can reasonably be described as two-dimensional. Paintings can be in watercolour, oil or acrylic. Other media might include drawings and sketches (produced in pencil, charcoal, chalk, pastels etc), prints (ie etching, lithograph, screen print, woodcut, linocut etc), montage (photographic images, created by the entrant, cut up and formed into a single image and combined with hand applied paint or other media). This category also includes digital art and design and also photographs which have been obviously and substantially altered, changed or distorted using photoshop or other software.

Minimum dimensions: A6 size, so 105mm ?- 148mm
Maximum dimensions: A1 size, so 841mm ?- 594mm
How should I submit my artwork?
Your entries should be supplied as follows:
All entries are to be submitted digitally via our competition website, Postcards from The Trafalgar Way. For the 'Photography' category this means the photograph itself. For the Art category this means a digital file (for digital art pieces) or a good quality photograph of the artwork for a drawn, printed or painted piece. Do not send in original artwork!
Original designs for the art category may be 2D 'physical' art (paint, sketch, pastels, collage etc) or digital in composition, or a combination of both! This may include composite pieces which include, or are created from photographs.
Entries which are primarily or solely photographs and are intended to look like photographs should be entered in the 'Photography' categories.
If you are uncertain whether the image is a photograph or artwork, pick one category and explain how the image was created in the information field. If we consider it is in the wrong category we may contact you and suggest you swap category. Alternatively, you may enter it in more than one category. Just copy the entry and change category for the second one. You will need to pay separate entry fees for each entry submitted.
If the entry includes physical artwork, take a good quality photograph of the original piece to submit. Do not submit your original painting or drawing at this time.
Original artwork may measure anything from A6 to A1 in size. Maximum dimensions are 841mm - 594mm.
Upload JPEG, PNG or PDF files.
You may submit only one image per entry. If you have variants on the same image you wish the judges to consider then you will need to submit them as separate entries to the competition.
A maximum file size of 20MB has been set per attachment. If you need to submit a larger file, please contact us to discuss this, sending an email to thetrafalgarway@1805club.org.

Please carefully retain all original artwork in its raw format.
If an entry is shortlisted for an award, we may ask you to deliver this to us. If the entry is successful, we will want to display the
original artwork
in our Awards Exhibition.
What kind of photograph or artwork is not eligible?
We encourage creativity but we are seeking images that are suitable for making into a post card or including in other publications and products that can be used to help us to put The Trafalgar Way on the map. Therefore, images featuring violent or pornographic scenes are not suitable, nor is anything which in our view reflects intolerance or religious or racial hatred.
Images which were not created by the entrant or which include copyright infringements are not eligible.
Photographs that do not portray anything on or within two miles of The Trafalgar Way are not eligible (although see above, there is a little leeway on this.)
We cannot accept images which have previously been exhibited, published or awarded prizes in other competitions.
I'm a professional photographer/artist, can I enter?

Yes, we welcome entries by professional photographers and artists of all kinds.
I have a photograph I took years ago which would be suitable for this: can I submit it?

Yes, as long as it meets all the other criteria for eligibility. When submitting your image, please tell us when it was taken/created, this all adds to our interest in the piece.
Can children submit photographs?
There is a separate PHOTOGRAPHY 12 to 16 category for teenagers. For younger children, there is category called ART 7 to 11 (and another for schools). Children may use photographs they have taken themselves or with permission from the photographer as part of their artwork. They may enter digitally modified photographs as art - the more creative the better! However there is no longer a category for 7 to 11 year olds based purely on photography.
Helpful hints for entrants

Should I submit Art or Photography?

We have created two categories in this competition to encourage entries from all over the UK and not just from people able to travel to The Trafalgar Way. Photographic entries need to be taken in the vicinity of The Trafalgar Way (see below), but Art entries can be created from anywhere in the UK.
We are aware that with digital image manipulation software widely used, there is often a fine line between what constitutes digital art vs photography. We suggest it is up to you to decide which category your entry best fits - and if necessary enter it in both categories for your age group (you will have to pay twice). If in doubt you can
contact us here
. If we feel that you have entered an image into the wrong category we may contact you to check that it is OK to switch category for you.
Do I have to submit a picture of something exactly on The Trafalgar Way?

Not at all! Images do not have to portray The Trafalgar Way itself although the modern route can be the subject matter of your picture, if you wish. In all cases, please be careful! Much of the route today comprises busy A-roads and town centre thoroughfares. Under no circumstances should you cause an obstruction or expose yourself to danger by standing in, or too close to, these roads to capture images. Children must be accompanied by an adult when walking on or near any road.
Other parts of The Trafalgar Way are quieter country roads where adults may consider taking pictures. If you are on or near a road please wear high visibility jackets.


How close to The Trafalgar Way does the subject of my photograph have to be?
Our guideline is to remain within a mile or two of The Trafalgar Way route (which you can
check out here
). There will be some leeway because you might choose something that is over two miles from the route but is part of a significant feature along the route such as Bodmin Moor or West Bay at Bridport. Or your vantage point for a long-distance shot might be a mile away from the route itself. Need to know if an image is eligible? Contact us
by email
or using
the contact form
on this website.
You should be aware that if the subject is more than two miles from the route this might count against your picture at the final judging stage in the event that judges are having trouble choosing between two images.
How will you know how far away my photograph was taken?
When you submit your image you will be asked to enter an address or post code, map grid reference, GPS coordinates,
What3Words reference
or other indicator (such as the name of the town or village) explaining where the photograph was taken. Please make a note of your location when taking photographs.
I don't live anywhere near The Trafalgar Way - can I still enter this competition?

Yes! As long as you are a UK resident you can enter the competition. If you cannot physically travel to the route then the best option is to create a painting or other two dimensional artwork which would make a good postcard image for The Trafalgar Way. You must not incorporate any photographs or images which are not yours. We take copyright very seriously. Any complaints regarding copyright infringement for submitted entries are not the responsibility of the competition organisers or The 1805 Club and may lead to immediate disqualification.
If you cannot travel to a part of The Trafalgar Way route then you are going to have to do some research. Find out
where the route runs
and
read the story behind it
. Use your imagination to create us a picture. You may base a painting or other artwork on someone else's photograph as long as your interpretation is significantly different to their original.
We'd like to hear how you created your image when you submit it. There is a space on your entry form to do this.
What kind of subjects can I portray in my photograph or artwork?


We are looking for engaging images which would make a good postcard, and which in some way showcase The Trafalgar Way, the historic route taken by Lieutenant Lapenotiere from Falmouth to London. Pictures might tell a story or simply capture the beauty and essence of scenes along The Trafalgar Way. It could be a landscape or townscape, a detail of a historic building, wildlife seen on location, a modern scene of people, events or things, a contrast between old and new, a herd of cows blocking a lane, or a majestic sunset vista - but it must in some way reflect or represent The Trafalgar Way.
If you are creating an image from your imagination, you do not need to feature the historic events of 1805, nor are you required to create a 'period' image set in 1805 when Lapenotiere delivered his message. However if you are creating a painting or other two dimensional artwork you do have the freedom to create a period image and, for example, to feature Lapenotiere and his post chaise if you so wish - but this is not a requirement.
There is a special prize, the John Richards Lapenotiere Trophy, available for the image which, in the judges' opinion, best captures the historical nature of The Trafalgar Way Story. Residents of Cornwall, Devon, Dorset, Wiltshire, Hampshire, Surrey, Berkshire and Greater London are eligible for this extra prize.
There is an opportunity for you to give an explanation of your artwork when you submit your entry, and you may return to edit this right up to the closing date in September 2020.
Should I include text on my image to make it look like a postcard?

If you are a good graphic designer and feel that graphical elements including text will enhance your submission, then by all means incorporate them into your postcard design. However this is not expected. A good picture is what we are looking for, whether it's a photo or other picture or design.
Can I include people in my photographs?

Under data privacy rules, any identifiable persons in your photographs must give their consent to be included. An exception to this is for photographs taken at public events where attendees could reasonably expect their photograph to be taken, have been warned they may be photographed, or where press photographers are present.
When submitting a photographic entry, you will be asked to confirm that any identifiable individuals in your photographs have given written consent. If your image is subsequently shortlisted by the judges we will ask you for proof of this consent.
Can I produce a montage of images?

If you wish! However, a montage including photographic images is only eligible if you are the copyright owner of all the photographs featured in the image.
If I produce a photographic montage should I enter that as 'a photograph' or as 'art'?


If your image includes more than one photograph and you wish it to be judged on the quality of the photography then enter it as 'photography'. However if you believe the merit of your work lies in the way photographs have been arranged or manipulated, enter it as 'art'. Similarly, if you have added hand-painted or digitally-created marks then your image should be entered as an artwork.


Do I retain the copyright in my image?

Copyright of all images rests with their creator. However, we need to be able to show off your winning entry and use it to make your prize. Therefore, if you are a prizewinner of the competition you will be required to grant to The Trafalgar Way and the 1805 Club a free, irrevocable, perpetual and global non-commercial licence to exhibit and to reproduce that image for the purposes of promoting The Trafalgar Way, the 1805 Club and the competition. This will include having your image reproduced onto other formats if applicable for your prize (as sponsored by Francis Frith). It will also include allowing us to use the image for as long as we wish on our on websites and social media, and to release the image in press releases to publicise the results of the competition and any exhibition or other activities which follow.

After the competition, we may ask prizewinners and creators of other outstanding entries to also give us a commercial licence for the purposes of raising funds for The Trafalgar Way. This might include, for example, making a book or calendar of images, making actual postcards and prints for sale on our website or at retail sites along The Trafalgar Way, or putting your image onto a mug, jigsaw or other item. In all cases we will only do this after agreeing terms with you.
Enjoy exploring and creating!